The IEM was hosting the first European competition in 3D audio productions for students (short 3DAP Competition) this year, a venture running as a part of  ICSA. An international jury judged the submissions and discussed them during the conference.

The three best contributions in each category have been presented in the György-Ligeti-Saal hall during the conference.
They received a free subscription to IRCAM Forum Premium, allowing free access to IRCAM technologies during a full year!




A total of 23 productions from 15 universities in 8 nations were taking part in this first 3DAP Competition.
They were competing in three distinct 3D categories :
- Contemporary music / computer music
- Audio drama / documentation
- Music recording


Here are the winners :

Category 1 - Contemporary/Computer music
Gold : Goda Marija Guzauskaite with "Towards the tone"
Silver : Mathias Josefson with "The History of Levitation" 
Bronze : Matteo Tomasetti with "Mystery Landscapes"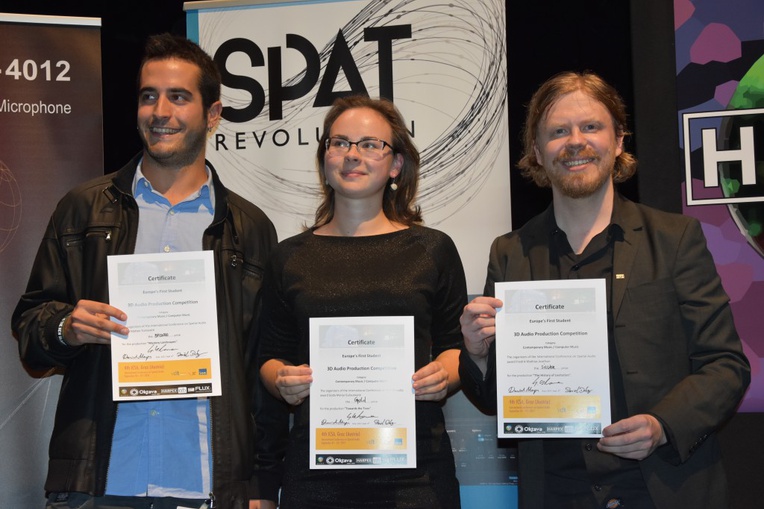 Category 2 - Audio drama/Audio documentary/Sound scapes
Gold : David Stockinger with "In the Fields"
Silver : Michael Romanov with "Portal"
Bronze : Adriana Aburto Essén, Fabian Roos with "_MVLTVRS"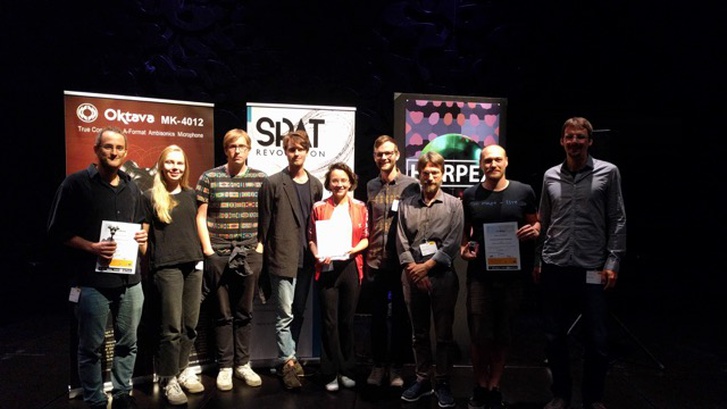 Category 3 - Music recording
Gold : Ramon Wiegratz with "Abandoned"
Silver : Colin Lardier, Noé Faure, Samuel Débias with "Fuoco spiral"
Bronze : Alexander Bäumler, Simon Kepper, Patrick Mischke Ramirez, Max Saade with "Fall"