Continuing progress in Brain-Computer Interfacing (BCI) research and the emergence of more affordable EEG equipment are fostering a renaissance of the idea of interfacing the brain with systems for music.
The field of Brain-Computer Music Interfacing, or BCMI, is emerging and establishing itself as an important area of research linking music, engineering and the health sector.
The 1st International Workshop on BCMI reflects the growth of BCMI and aims to unite practitioners, create a platform of discussion regarding best practice, promote this up-and-coming field of contemporary research, and celebrate the diverse musical accomplishments achievable through BCMI. The workshop is aimed at providing a variety of platforms for participant engagement, including paper presentations, demonstrations of systems, and a musical concert in the evening. Submissions will be peer reviewed and the proceedings will be published.



Prof David Rosenboom, the pioneer from CalArts, California Institute of the Arts, is set to perform at the workshop and deliver a keynote.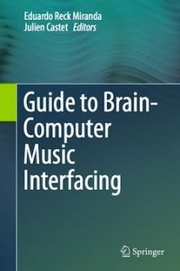 Interdisciplinary Centre for Computer Music Research (ICCMR), Plymouth University