IRCAM Forum @Sónar+D 2023
Barcelona (Fira Montjuïc. Avinguda Rius i Taulet, s/n, 08004, Barcelona)

Thursday 15 June 2023

09h00

The IRCAM Forum is a special guest of SÓNAR+D 2023 from June 15 to 17
This year for the first time the Ircam Forum will be at  the Sónar+D 2023 in the Project Area and in the conference sessions.
The Ircam Forum will present the software ASAP and tools for AI.
Pierre Guillot and Paola Palumbo will be on the booth for meeting with artists and developers.
Nicolas Obin will also be taking part on June 15th from 4 to 6PM in the colloquium  "The sound of uncertaintly" to talk about the relation between Music and AI.
Informations and details will be published soon.
Stay tuned! 
Concerning the Sónar+D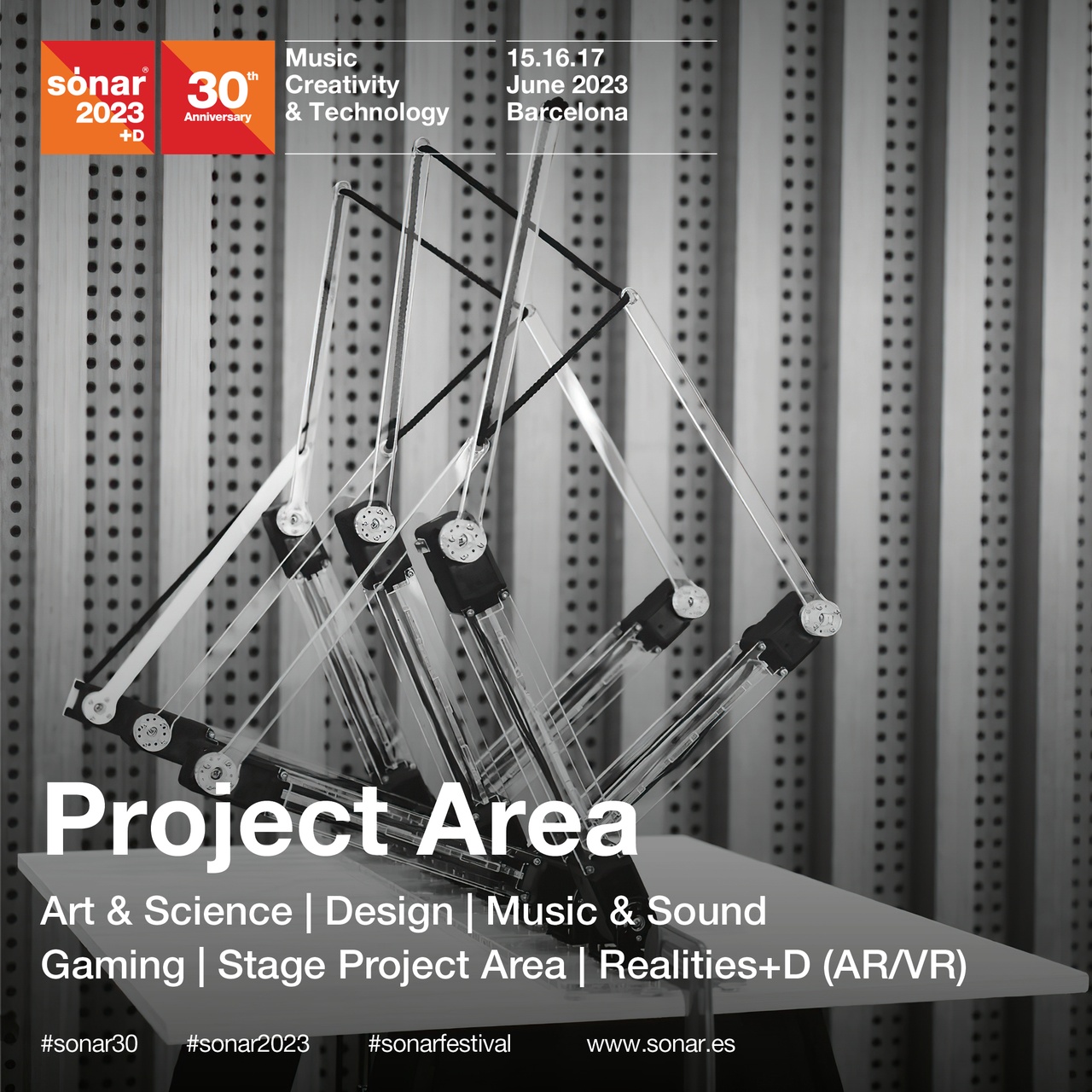 Their program includes over 50 activities, from forums to audiovisual performances, and from masterclasses to forward-thinking concerts. There's also the brand new Project Area, which will feature over 80 projects  under the headings: Art & Science, Design, Gaming, Music & Sound, and Realities +D (VR and AR technology).
This year's programme focuses on how Artificial Intelligence is affecting the creative industries, as well as how artists are responding to the climate emergency, and the new digital counterculture.
Two forums - the Art, Science, and Technology Forum (in collaboration with HacTe) and the Music Innovation Forum - headline a set of exclusive activities (only for Delegate pass-holders, on sale here) from 10am to 3pm on Thursday and Friday. They'll feature guests from the Massachusetts Institute of Technology, Black Artist Database, Ableton, the Barcelona Supercomputing Center, SoundCloud, Water & Music and more.
The majority of the programme will be open to the general public at Sónar by Day, who'll get to experience performances from the likes of Kode9, Desert, Deena Abdelwahed, CLARAGUILAR and Max Cooper, alongside talks and masterclasses from robot ethics expert Kate Darling, frontier technology congress PUZZLE X, renowned visual artist Weirdcore, and Daito Manabe's Rhizomatiks studio.
There are also a series of special activities organised in collaboration with local universities:  the AI & Web3 Creatives Summit and AI cinema festival +RAIN Film Fest, in collaboration with the Universitat Pompeu Fabra (UPF); the International Symposium on Soundscape, together with the Universitat de Barcelona (UB); and SonarMies:  'Reprocessing… Piano+AI' with the Universitat Politècnica de Catalunya (UPC) at the Pavilion Mies van der Rohe next to Sónar by Day.
The grand finale will be provided by the headliners at Sónar by Night, with the return of Aphex Twin to the stage on Friday 16th June and Eric Prydz's colossal 3-D show HOLO on Saturday 17th June. 
For details of all the activities and all the information on Sónar+D head to the new Sónar+D web page.