Ircam at Design Week Festival 2015
Thursday 16 April 2015

16h30
Ircam is featured at the Design Week Festival 2015 in Milan

Thursday April 16
Special conference with
IED
 ( Istituto Europeo di Design) and the Conservatory of Milan: 
"Approaches and Tools in Sonic Interaction Design: Recent Research and Development at Ircam"
Painè Cuadrelli (Sound Design IED coordinator), Olivier Houix, Jules Francoise, Paola Palumbo (IRCAM), Giovanni Cospito (CONSERVATORIO DI MILANO, Music on New Technologies dept).
A meeting on novel tool for sound design and interaction. A workshop featuring Parisian researchers and practitioners on Sound and Music technologies ( IRCAM ) and Milan ( IED and Conservatory ) as a point of departure for future reflections on the relationship between sound and interaction design in creative and industrial contexts.
With IED and Design Week Festival
More info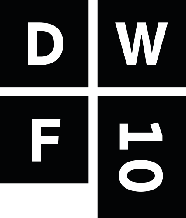 Il Diurno Cobianchi