Ircam Talk: Future Perfect - An immersive 3D audio visual performance and installation
Tuesday 3 April 2018

17h30 - 18h30
Ircam Talk
Future Perfect - An immersive 3D audio visual performance and installation
Garth Paine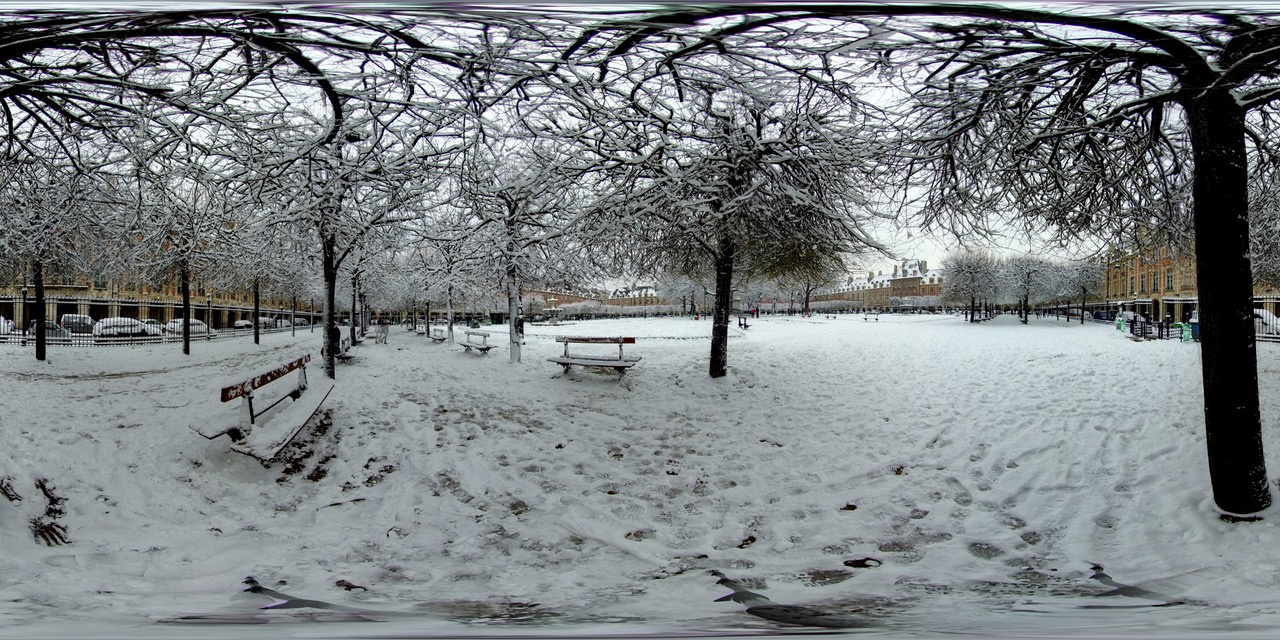 Garth Paine presents his artistic residency project in the context of residencies IRCAM and ZKM. He is an artist fellow of the Cité internationale des arts.
Future Perfect is a performance using smartphone virtual reality technologies and Ambisonic/ WaveField sound diffusion. The project explores the seam between virtual reality as a documentation format for environmental research and archiving nature, and as an artistic space, combining the thoughts that:
- 'nature' as we know it may, in the near future, only exist in virtual reality archives,
- the notion of the virtual, a hyper-real imaginative world contained by a technological mediation can be presented to individual as a personal experience.
The Future Perfect performance does not have a fixed point of view. Interactive crowd mapping using smartphone tracking generates personal journeys through the work and determine each audience members own viewing and listening perspectives. The work is drawn on the deep expertise at IRCAM in sound spatialization and WaveField Synthesis techniques, which through smartphone tracking allows sonic objects to be attached to and follow people within the concert space.  Smartphone tracking allows the tracking of people within the concert space, using flocking and spatial spread to drive interactive musical and animation parameters in the High order Ambisonics (HOA) immersive sound field. The work is made from 360 VR footage shot by Paine in nature preserves in Paris and Karlsruhe, blended with procedural animations, derived from plant images and HOA recordings made by the composer at the same location. Participants are able to walk freely through space, with vector lines being drawn between people subject to proximity and vectors of movement.  Other individuals are indicated in the VR space as outlines to make movement safe and to help develop a collective consciousness.
---
Tuesday April 3
Cité Internationale des Arts
Auditorium : 19:30 -20:30 presentation of the project
Studio 6 : 20:30 experience with virtual reality 
Conference in English
Free Access
More information : admin-forum(at)ircam.fr
---
Bio
Garth Paine is a composer, performer and scholar. He is a professor of digital sound and interactive media at the
school of arts media and engineering and digital culture program
at Arizona State university. He has created interactive responsive environments where the inhabitant generates the sonic landscape through their presence and behavior and composed many musical scores for dance generated through realtime video tracking and bio-sensing. He was awarded a
Green Room award
for outstanding creativity for
Escape Velocity (Company in Space)
and was a finalist for the best new musical score for dance in 2014. His work has been shown across the globe, recent performances in Australia, USA, Korea and Europe have presented works for percussion and live electronic processing, resonating metal instruments, motion tracked dance and Tibetan singing bowl robots. The breadth of his practice is expressed through an enquiry into sound as material. Garth established and directed the
virtual interactive performance research environment (VIPRe)
and is internationally regarded as an innovator in interactivity for experimental music and performance. His scholarships range from leading the taxonomy of interfaces for electronic music performance (TIEM), project with partners such as
McGill
and the
EMF
, producing an online database for NIME, to papers on interaction and somatics. He presented the Keynote at
NIME 2016
which outlined a framework for digital music instrument design. In 2018, he is artist/researcher in residence at IRCAM/ZKM.
Cité Internationale des Arts