Ivan Liu present "Aesthetics, Dynamics and Indeterminacy from Nature's Complexity"
Thursday 10 October 2019

14h00 - 15h00
Aesthetics, Dynamics and Indeterminacy from Nature's Complexity Speaker
Dr. Ivan Liu, Artistic Director and Founder of Legacy Lab International
Abstract

Nature is complex and yet simple. In this talk, I will show how aesthetics can arise directly from the complexity of nature, and how nature's simplicity enables us to understand how to control, visualize and sonify physical phenomena. I will also discuss an interesting kind of aesthetics arising from this methodology and its rich potential to engage with the public.
BIO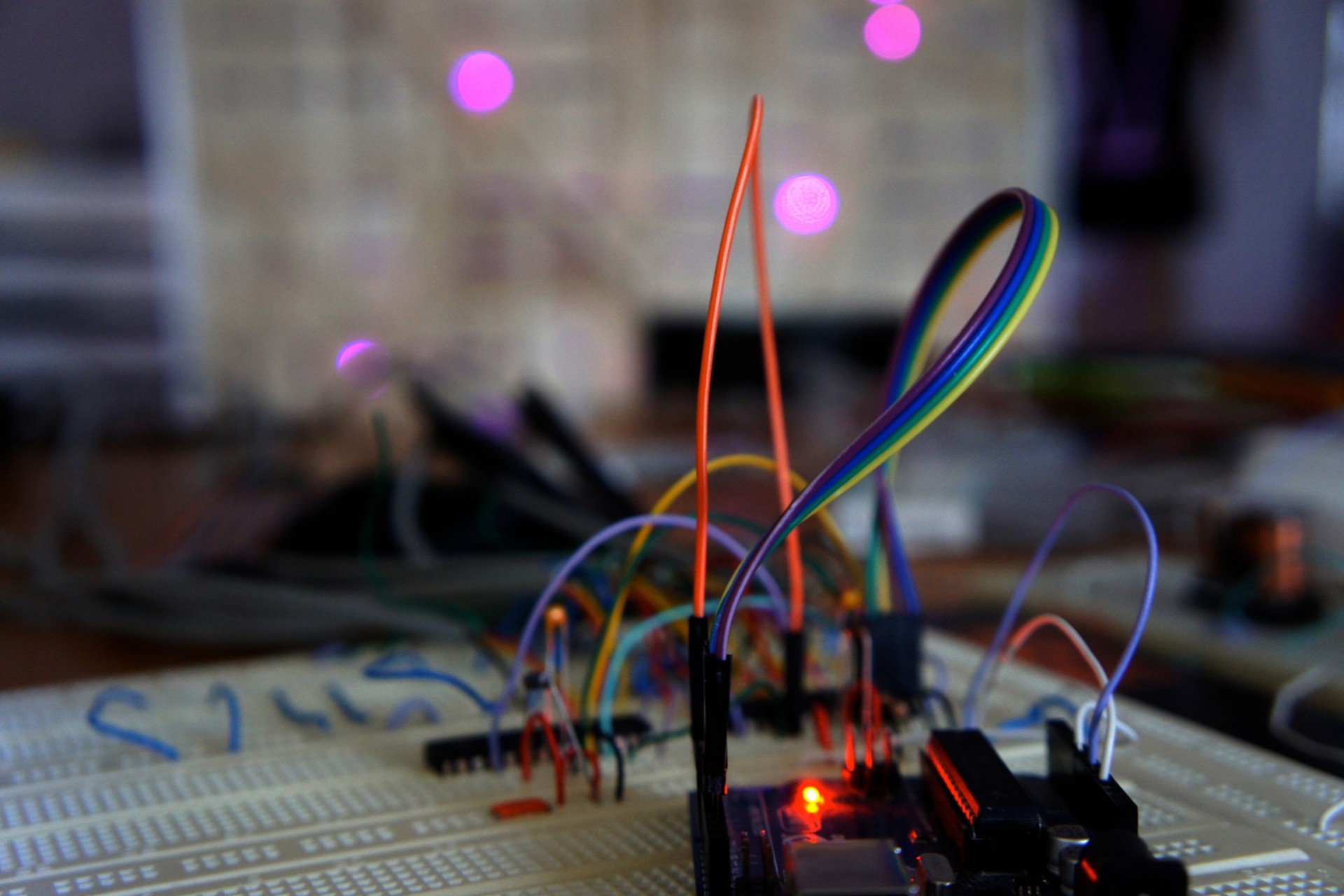 Ivan Liu is the Founder and Artistic Director of Legacy Lab International, a new media art collective. He has a strong background in science, trained as a physicist at the renowned Max-Planck Institute (Germany) and Imperial College London, as well as being a guest researcher at CNRS (France). His works seamlessly combine rich artistic and scientific concepts together. In 2013, he was commissioned by Le Meridien Taipei to create the dynamic lighting Penrose's Dream. In 2014, he won the Taipei Design Award for his collaborative interactive light installation Light Farm. Later that year, he was awarded a full grant to work as a resident artist at iMAL, Brussels, during which he started to experiment interactive installations with performance art. In 2015, he was awarded the "Star of Creative Industry" by the Ministry of Culture, was nominated for the Digital Art Performance Award. In 2017, he won the Bronze Prize in the National Fine Art Award. His works have been the finalist of the Amsterdam Light Art Festival, and exhibited in the National Taiwan Museum of Fine Arts as well as renowned galleries, and were frequently covered by major TV, digital and traditional media. Named as "undefinable rising star in the art world" by Business Next. In 2016, Ivan was one of the 15 digtial art professionals in the world selected by the French Ministry of Culture to participate in the prestigious Maison des Cultures du Monde. Since then, building a vibrant digital art ecosystem has become one of his long-term missions.
Education
2007 Dr. rer. nat in Theoretical Physics, Max-Planck Institute for the Physics of Complex Systems, Germany
2002 MSci in Physics, Imperial College London, UK
The Legacy Lab
Founded in 2013, Legacy Lab International is an art collective consists of multi-disciplinary artists, designers, engineers and scientists. Our works stem from research of new materials, technology and natural phenomena, lying on the borderline between science and contemporary art.
The focus of the group is to build, practise and disseminate the creative concept, the methodology and the works coming out from this process. At Legacy Lab International, Science and Technology are treated as the culture itself, not only as tools. Thus, our works often discuss their roles and values in current and future society.
http://legacy-lab.com
http://instagram.com/legacylabinternational
http://facebook.com/legacylabinternational
IRCAM TALK 
IRCAM
1 place Igor Stravinsky
75004 Paris
Thursday October 10 12:00-1:00pm
Free Access, Talk in English