IRCAM in the MUSICORA Fair
Friday 5 February 2016

10h00
Come to MUSICORA discover IRCAM's latest innovations for musicians: SmartInstruments and the SnailAnalyser-Tuner!
Presentation of SmartInstruments by Adrien Mamou-Mani



Friday, February 5, 5pm-6pm session, Atrium



Presentation of the SnailAnalyser-Tuner by Thomas Hélie



Saturday, February 6, 5pm-6pm session, Atrium


Sunday, February 7, 4:30pm-5:30pm session, Atrium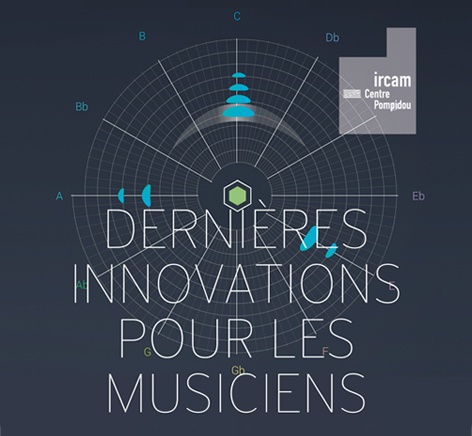 Musicora is an annual public event which gathers professionals and classical, jazz, traditional and world music enthusiasts during three days. For its 27th edition, Musicora settles in the Grande Halle de la Villette and offers a program full of events, concerts, showcases and workshops for musicians, professionals or amateurs.
Grande Halle de la Villette - 211 avenue Jean Jaurès 75019 Paris