Mixage Fou 2020 Opening
Saturday 18 April 2020

00h00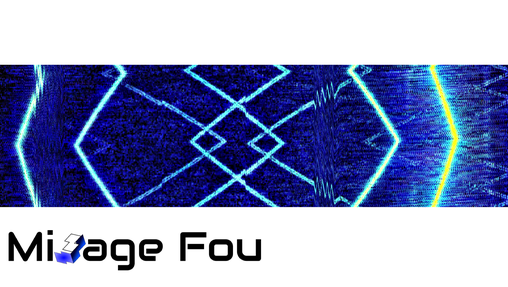 11th edition of Mixage Fou - April 18
 > June 13, 2020
IRCAM Forum joins forces once again with Mixage Fou and integrates the initiative alongside many partners from the sound and technology industry! Forum's favourites in the different categories of participation will benefit from a free Premium subscription and thus access to all IRCAM Premium technologies. 
---------------------------
Le Mixage Fou offers each year a sound bank to download for free. Creators, professionals and amateurs are then invited to use it to create an 80-second mix.
Any kind of audacity is allowed by applying editing, transformation and mixing. The only condition: use only the sounds offered as raw material (the choice of tools remains free).
There are 5 categories of participation (each participant can make an original creation per category):

2020 News
The sound bank 100% in ambisonic format which allows to have 360° sound recordings.

The opening of the "Object Mix" category in partnership with FLUX::

 and 

Spat Revolution

. A 2-month license is offered for each participant of Mixage Fou.
The Mixage Fou Sound Bank 2020 is produced by:

Jean-Marc L'hotel // It was when I discovered these same sounds fifteen years ago that I became passionate about listening to the world and especially to cities, which are wrongly considered to be the "wasteland of sound". Since then, I have been working daily on the sound earth like potter's clay in order to bring out this music that is close to my heart. (www.jeanmarclhotel.eu )
Sylvain Buffet // Sound designer and sound engineer, passionate about interactive and immersive sound, I specialize in sound design for video games, documentaries, as well as sound recording of our planet's ecosystems.

 

(http://phonography.world/)
Jean-François Bau // "mise en espace sonore" since the 1970s, for theatre, classical and contemporary dance, cinema, art-performance, and practices modes of diffusion or interpretation ranging from binaural to 3D spatialized sound in 3D relief with acousmonium-type multi-diffusion. (www.2at8.com)
Awards and Event
The partners will reward the most original creations in July 2020 during the web event: "Son Spatial Son Special".
More information on the website: www.mixagefou.com