Research & Creation Seminar : Symbolic notation for digital performance
Tuesday 6 June 2017

12h00 - 13h00
Research & Creation Seminar
Symbolic notation for digital performance: new tools for composition, production, and documentation
Rama Gottfried, composer in Artistic Research Residency at Ircam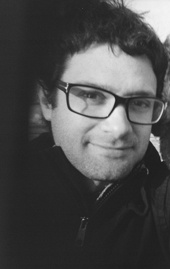 Abstract
With the many advancements of computational rendering techniques, artists now have access to a vast number of parameters within their palette of materials. Motors, fog machines, projectors, camera lens apertures, digital signal processing, and massive multichannel speakers systems rendering hundreds of virtual sound sources moving through 3D space are all controllable from MaxMSP in realtime.
What tools do we need to symbolically notate and compose for these technologies? The majority of computer performed systems are authored as breakpoint functions, or text-based scores like cue-lists, or simply as code which notates the value of control parameters rather than their perceptual results. Similarly, how should we notate for human interpreters performing with new kinds of instruments?
My current residency explores these questions, and works to create a flexible platform for user-defined symbolic notation systems capable of controlling computer rendering processes and representing gestural performance techniques. With this platform, the projects aims to stimulate the development of new notation for computer systems, which could be applied in mediums ranging from digital signal processing to spatial audio, video, dance, scenography, and mechatronic arts; and to provide a literary medium for documenting compositional practice in works for digital media.
Bio
Composer and sound artist Rama Gottfried (b. 1977) is recent PhD graduate from the University of California, Berkeley where he studied with Franck Bedrossian, Edmund Campion, Adrian Freed and David Wessel. Previously, he completed composition studies at the Universität der Künste Berlin, the Manhattan School of Music, and New York University. His previous teachers have included: Walter Zimmermann, Marc Sabat, Nils Vigeland, Reiko Fueting, Justin Dello Joio, Joel Chadabe and Ernie Stires. He has had pieces featured at festivals such as Lincoln Center's Mostly Mozart Festival, MaerzMusik, SPOR, Bludenzer Tage zeitgemäßer Musik, MATA, Klangwerkstatt, and Machine Project/Hammer Museum festivals, and sound installations at the Berliner Congress Center, Complice, Mino Washi Paper Museum, Stadtbad-Wedding, and Pacific Basin Building. From 2003-2009 he was an artistic director of Ensemble Pamplemousse, where he worked to create a collaborative space to produce works merging electro-acoustic music practice with installation and performance arts.
In 2012, Rama was in residence at IRCAM working with the Acoustic and Cognitive Spaces Team on aesthetic applications of Wave Field Synthesis (WFS) and Higher Order Ambisonics (HOA). In 2017 he will be in residence at IRCAM working on a notation performance system for spatial movement, and at the Zentrum für Kunst und Medientechnologie (ZKM) developing interactive systems for controlling spatial movement.
Upcoming performances include two projects with Berlin-based ensemble mosaik: first, a collaboration between composers and visual artists for the Cycle Festival for Music and Art (Iceland), and a new work for a video-based instrument-theatre Rama designed for the SPOR festival in 2016.
More info
 Rama Gottfried is currently in artistic research residency at Ircam in the
Acoustic and Cognitive Spaces
 and
Repmus
teams in collaboration with ZKM( Zentrum für Kunt und Medien).