IRCAM's Artistic Research Residency Program offers artists of all disciplines the opportunity to collaborate with one or more IRCAM research teams as part of a residency that can be extended in a partner institution.
This season, IRCAM is partnering with Zentrum für Kunst und Medien (ZKM) at Karlsruhe (Germany) and the Société des arts technologiques (SAT) at Montréal (Canada).
The benefits of residence are many: offer a time for reflection on its practice, work with researchers to develop an new artistic research path together, develop or perfect an innovative creative tool, conduct experimental artistic research, produce the prototype of an artefact, compose the sketch of a piece, a performance, test a configuration, an innovative technical set-up like a 360-degree immersive audio / video device such as the SAT Satosphère or the ZKM's Klangdom.
An international panel of experts, including the leaders of the expected host project-teams, will evaluate each proposal. The evaluation is based on the originality of the project and its innovative character, collaborative aspects, experience and ability to undertake the proposed project.
Next call: from September, 24 to November, 19, 2018
http://community.ulysses-network.eu/web/competitions/researchresidency_2019-2020/
---
Davíð Brynjar Franzson


Davíð Brynjar Franzson is a freelancing composer based in New York. Recent projects include the release of the Negotiation of Context by Yarn/Wire on WERGO; the cello concerto on Matter and Materiality, commissioned by the BBC Scottish Symphony Orchestra and the Icelandic National Radio's commissioning fund; longitude, an installation based opera in collaboration with the Reykjavik based artist Angela Rawlings and the Berlin based Ensemble Adapter; and the Cartography of Time, an ongoing exploration of the experience of time, developed in collaboration with gnarwhallaby, Vicky Chow, Mariel Roberts, Matt Barbier & Weston Olencki, Matthias Engler, and Ingolfur Vilhjalmsson.
Raphaël Imbert et Benjamin Lévy


Computer music designer at IRCAM, Benjamin Lévy studied both sciences—primarily computer science, with at Phd in engineering—and music.
Since 2008, he has collaborated on both scientific and musical projects with several teams at IRCAM, in particular around the OMax improvisation software.
As an R&D engineer and developer, he has also worked in the private sector for companies specialized in creative audio technologies. He has taken part in several artistic projects at IRCAM and elsewhere as a computer musician for contemporary music works as well as jazz, free improv, theater, and dance. He has collaborated with choreographers such as Aurélien Richard, worked on musical theater with Benjamin Lazar, and performs with the jazz saxophonist Raphaël Imbert.
Trami NGuyen et Vincent Isnard


Trami is an interdisciplinary artist and musician. She creates multidisciplinary shows, installations, and performs as a musician or an artist. She gratuaded as a pianist at the Haute Ecole de Musique de Genève and as composer in Jonathan Pontier and Jean-Yves Bernhard's electroacoustic class in Pôle Supérieur La Courneuve. She also studied improvisation with Alain Savouret in Paris. She recently studied videomapping with Aurélien Lafargue at la Gaîté lyrique Paris. She was invited as a musician in major festivals such as le Festival des Créations Sonores de Perpignan, les Schubertiades in Switzerland and international stages such as La Philharmonie 2 de Paris, Opera de Massy, Gaîté Lyrique, L'Arsenal de Metz, le Théâtre de Saint Quentin, le Théâtre de l'Echandole in Switzerland, Danziger50 Theater in Berlin. As a performer, she was invited in la Société des curiosités Paris, Greenhouse Plateau Gallery, Institut für alles mögliche, Meinblau Gallery, in Berlin, and Iklektic artlab in London.
After studies in sound engineering (Brest) and computer music design (Saint Etienne), Vincent Isnard continued in the research domain by obtaining the Master in Acoustics, Signal processing, Computer science, Applied to Music (ATIAM) from the Institute for Research and Coordination in Acoustics/Music (IRCAM). He completed his PhD at IRCAM in 2016, which is about the auditory recognition of timbre. His scientific works have been presented in international journals and conferences. He also followed a philosophy curriculum oriented towards musical perception at the Universities of Brest, Sorbonne Université, and Ecole Normale Supérieure. Finally, his contemporary musical practices were developed in the classes of Laurent Durupt and Denis Dufour.
Frédéric Le Bel


Frédéric Le Bel began his studies in jazz performance in 2004 but since 2007 he devoted himself entirely to composition. In 2011, he graduated from the University of Montreal (Canada) where he studied with Philippe Leroux. In 2013, he received his first prize (M.Mus) with high distinction from the Conservatory of Music in Montreal where he studied with Serge Provost. After obtaining an artist diploma from the same institution in 2014, he attended both Ircam Cursus Program and is now pursuing a PhD degree in the same institution under the direction of Mikhail Malt (Ircam) and Alain Bonardi (Paris 8) working on the development and the integration of machine-learning techniques into its creative process.
http://brahms.ircam.fr/frederic-le-bel
https://soundcloud.com/fr-d-ric-le-bel

Éric Raynaud


Fraction, real name is Eric Raynaud, is a sound artist, composer of experimental electronic music, and creator of audio-visual creations born in Brittany and living in Paris whose work is particularly interested in the forms of sound immersion and their interactions with the visual media. His first production appeared on the German label Shitkatapult before joining the label Parisien Infiné in 2008. His career follows in parallel a journey into the digital arts field with a focus on work involving complex scenography and hybrid digital writing that can combine visual, sound and physical media. With the support of the CNC-Dicream (2010), he created the immersive audio-visual performance DROMOS for the Mutek festival (Montreal) which then spread the blogosphere, and will even be used by Apple in its anniversary clip 30 in 2014. That same year he also creates ObE a unique immersive installation relayed by The Creators Projects and many other web media.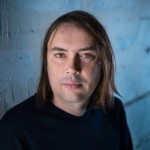 Nadine Schütz


The work of Nadine Schütz (((Echora))) connects landscape architecture, environmental acoustics, music and psychoacoustics. Exploring the role of sound in landscape perception and design through both practical artistic creations and theoretical research, she carries out projects at various scales. Be it the implementation of audio installations, or the design of acoustic atmospheres and spatialities, her work combines technique and poetry and thus accompanies reflections on urbanity, humanity, landscape and society.
http://girot.arch.ethz.ch/current-staff/nadine-schuetz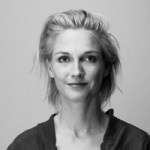 Marco Antonio Suarez-Cifuentes


Born in Colombia, Marco Suárez-Cifuentes is a composer and a live electronics designer and performer. He studied at U. Javeriana de Bogotá, CNSMDP, IRCAM and the Royaumont Foundation. In 2017, he obtained the degree of Doctor of Arts and Creation, SACRe (ENS-ED 540 - PSL) / CNSMDP. His doctoral research entitled "Interactions, articulations and poetics of the instrumental, acoustic and electro-acoustic space", was directed by Frédéric Bevilacqua (IRCAM) as well as by Stefano Gervasoni and Luis Naón (CNSMDP).
https://marcosuarezcifuentes.wordpress.com/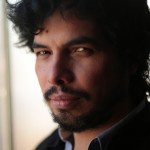 Hans Peter Stubbe Teglbjærg


Born 1963 he grew up in an artistic home with music, art, ceramics and sculptures as a daily diet. He studied instrumental and electronic composition at the Royal Danish Academy of Music (Copnhagen) and with J.W. Morthenson (Stockholm) as well as computer composition at the Institut voor Sonologie (Hague) and at IRCAM (Paris), where he also worked as a composer, researcher and teacher.