Abstract: 
Asterismes JP Lambert et AKI ITO
Asterisms is a form of participatory concert, without a traditional frontal stage, making it possible to develop the active listening of the public by placing them at the center of the experience. The project is based on a distributed sound diffusion in the space with a large number of speakers (Raspberry Pi based system, participants' phones, and other). The participants can be mobile or not, as they choose, to expand their listening experience within the space. Each member of the audience is unique while being part of a large movement, like stars connected in constellations. We create a common space that is both immersive and expansive.
Asterismes is currently in residency in artistic research at Ircam. On the occasion of the forum, we propose to the participants to take part in an experiment with their smartphones.
Bio :
Jean-Philippe Lambert
After scientific and musical studies, accompanied by training in the techniques of the performing arts, he completed his end-of-study project at IRCAM at the end of the last century. Since then, he has regularly collaborated in projects at IRCAM as a researcher with the Real-Time, Analysis-Synthesis, Sound-Music-Movement Interactions, and Acoustic and Cognitive Spaces teams. His interests are multiple, favoring various collaborations and crystallize in his work on multimodal interactions: sound, music, gesture, image and light. He creates lights, music, interactions, instruments, software and videos for performances, concerts, films and installations. He has collaborated notably with Pulx - Elsa Decaudin, The Bakery / Ballet of Difference - Richard Siegal, Aki Ito, le collectif des Esprits Solubles, Bastien Defives, Michel Véricel, Premier Acte - Sarkis Tcheumlekdjian, Roland Cahen, Sunday Machine, and La démission particulière. His installations have been presented in different places (Stift Admont, Baikado, Centre Pompidou, Musée du Quai Branly, Scopitone, la Villette, ZKM). He has participated in many international artistic events as creator, technical director or performer (Avignon, Berlin, Jerusalem, Kiev, Hamburg, Liège, Lyon, Marseille, Montreal, Munich, Ruhr, Paris, Vilnius, Yamaguchi).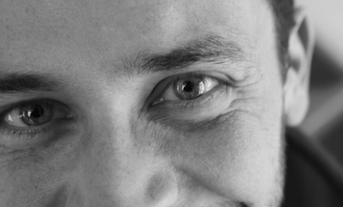 Aki Ito
Aki Ito is a Japanese composer, born in Kyoto. Her thinking about time is influenced by orbital resonance. By uniting it with slowness, which is her fundamental aesthetic, her music develops in different forms.  In accordance with her interest in astronomical phenomena, she developed the Astérismes project in collaboration with Jean-Philippe Lambert to explore flexible sound space and a type of participatory concert combining social and compositional aspects. She also leads the Parrakas Madonna project (The Bearded Madonna) for voice, cello, electronics and puppets, inspired by the Bunraku form. She is co-founder of Libratio.
After her studies at the CNSMDP, she carried out her creative projects and research on perception during residencies supported by the Casa de Velázquez, the Institut français, and the Kone Foundation. Her works have been premiered and performed by the musicians of the Ensemble Intercontemporain, defunensemble, Smash ensemble, Tuuli Lindeberg, Élodie Soulard. She has also worked on interdisciplinary projects with Richard Siegal, Frédéric Bevilacqua, and Eira Stenberg.