3-6 months, during the 2017 year.

Program open to composers, professional musicians, choreographers, stage directors, sound designers, and students who wish to carry out their musical and artistic research using IRCAM and partner's facilities in an extensive research environment.
During the IRCAM Residency, candidates will work in IRCAM's research and development department where they will pursue their work in collaboration with the institute's team.
New: Musical and Artistic Research Residency, Joint ZKM / IRCAM Residency Track
6 months, during the 2017 year.
For the 2017 edit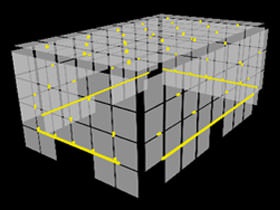 ion, candidates can submit applications to either IRCAM Residency or to the Joint ZKM/IRCAM Residency tracks.
For this call, the Joint ZKM/IRCAM Residency Track is particularly interested in an innovative employment of Wavefield synthesis, vector based amptitude panning and spatial sound diffusion using Ambisonics.
This is the first collaborative residency offered by two European institutions dedicated to musical expression and scientific research!

Until November 30th 2015