"A reconstruction of the Jarman-esque gender identification and colors as a result of the rereading of Derek Jarman's Blue and Chroma. Also a reflection on the dilemma of post-humanity. The feverish love of technology, namely, the 'Jarman hypothesis,'has probably branched out a nihilistic 'Jarman derivation.' This piece takes on the form of the 'audio-visual theater,' serving as a righteous pathway to triggering different sensory experiences. " ─ Lin Yu-shi, Taishin Arts Award
"A space that liberates the audiences from VR back into reality. Using the VR device to simulate the visual state of Derek Jarman before he went blind. The blurriness and the fogginess resemble the hallucinatory effects of certain psychedelic drugs. The boundaries that divide reality and imagination fall apart. Color temperatures of other audiences' body heat seen through the IR sensor--all so clearly. The technology used to inspect and examine the health of the public during the pandemic becomes indescribably sensual, and, sexy." ─ Hsu Yao-wen, Fun Screen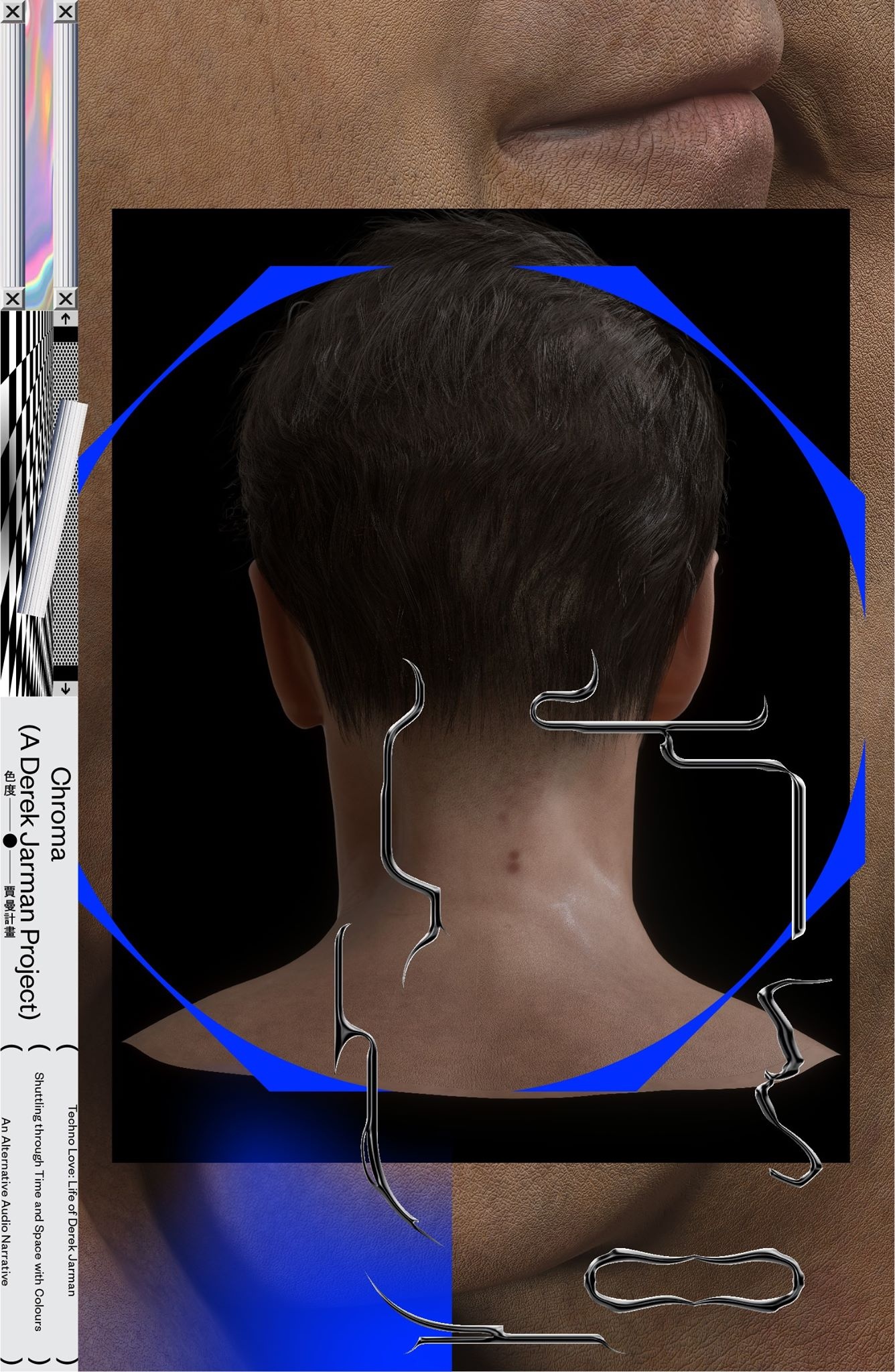 Introduction 
Techno Love: Life of Derek Jarman
Shuttling through Time and Space with Colours
An Alternative Audio Narrative
We will not be wiped out by this malicious virus.On the contrary, we will become a brave new species,more beautiful, more like the sacrilegious you.
In the 1980's, prior to his death in 1994, British filmmaker Derek Jarman was losing his sight and constantly suffered from AIDS-related complications. Haunted by the expected death, Jarman began to envisage an AI metahuman immune to all mortal illnesses, plus a biodiverse utopia, a brave new world for Sons of Jarman.
Following in the spiritual and creative footsteps of Jarman's last movie, Blue, the making of Chroma: A Derek Jarman Project is attempted at re-associating colours with gay identities, personal memories and queer culture. Also, Chroma exploits the convention of the narrative of the audio theatre to re-invent the way of seeing when one gradually loses his eyesight.
Meanwhile, the way future was imagined and looked at back in the 70's and the 80's has now been recoded with new technology. The external conflicts of the gays versus the straights, and of the mainstream versus the marginal, too, have now become a tempest in the teacup: a newly launched war more about labelling, oppression, and contradictions among the gays.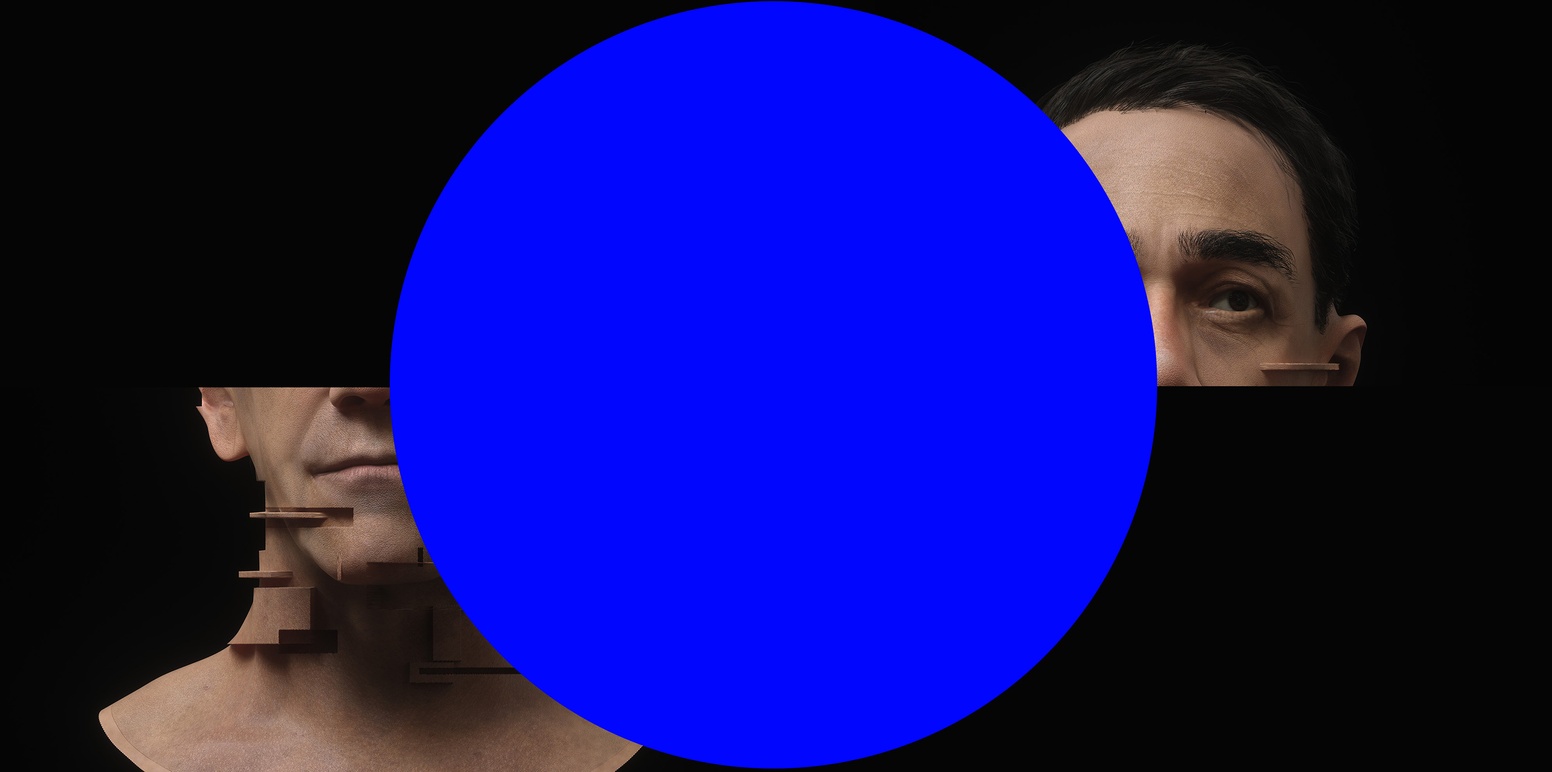 Production
Taiwan Contemporary Culture Lab (C-LAB)
Creation Team
Director: Baboo LIAO
Playwright: U-Lai CHEN
Sound Artist: Ge-Wei LIN
VR Concept and Set Design: Huei-Ming CHANG
VR Video Artist: Yu-Jie HUANG
Vocal: Chao-Yang WANG
Sound Technique and Engineer: C-LAB Taiwan Sound Lab
System Integration: Yu-Ci HUANG
3D modeling: Mark CHANG、Teom CHEN
Graphic design: Aaron NIEH
Translation: Sean YEH
Director Assistant: Chang-En TING
Technical Consultant: Aluan WANG
Sound Consultant: Chia-Hui CHEN