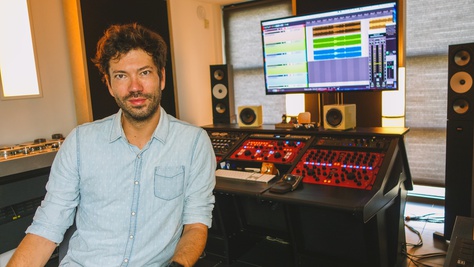 Dan D'Ascenzo has been a creative Mastering and Mixing Engineer with worldwide credits for more than 15 years. He is running Leftright Audio in Belgium and he is specialized in optimized mastering for all streaming services as well as for download stores and has been busy working with artists like Cassius, Jamie Jones, Pleasurekraft, Emperor Machine, DJ Godfather, Robert Hood/Floorplan, Damian Lazarus & The Ancien Moon. His label work includes customers such as Ed Banger, Skint, BMG, Kraftek, Kompakt, Universal Music, Sony Music, Defected and more. 
Artificial Intelligence in Music Production 
iZotope's intelligent audio technology helps musicians, music producers, and audio post production engineers to focus on their trade rather than spending too much time with the technology behind it. The plug-ins are powered by artificial intelligence including assistive technologies and they are able to inter-communicate with each other inside a DAW project. In this workshop mixing and mastering engineer Dan D'Ascenzo will show how iZotope's products enhance workflows and let engineers go beyond classic sound engineering.