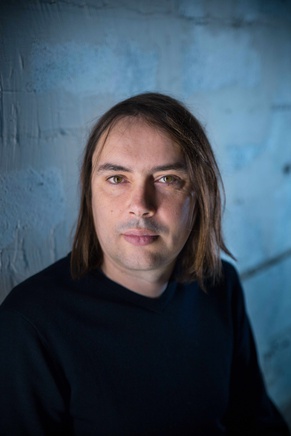 Fraction, real name is Eric Raynaud, is a sound artist, composer of experimental electronic music, and creator of audio-visual creations born in Brittany and living in Paris whose work is particularly interested in the forms of sound immersion and their interactions with the visual media. His first production appeared on the German label Shitkatapult before joining the label Parisien Infiné in 2008. With the support of the CNC-Dicream (2010), he created the immersive audio-visual performance DROMOS (used by Apple). In the wake of these two ambitious works, it aims in particular to forge links between 3D sound immersion, contemporary art and architecture, with a particular interest for issues involving science and environmental issues. His work has been presented in many national and international electronic, experimental, digital or audiovisual culture festivals and events such as MIRA, MUTEK, GogBot, MEQ, Maintenant, Sonica, Lab360, Z-KU, Gaiety Lyrical, SAT Montreal, Resonate, Kikk, etc.
Spat4Sat Presentation
In residency as part of the creative research device, artist Eric Raynaud (Fraction) presents one aspect of the results of his residency, the maxforlive device "Spat4Sat", an integrated version of Spat5 to Live Ableton, taking advantage of the LMO and multi-channel routing allowed by the latest version of Ableton. This tool, which he has thought up in a form that is simple to implement for artists in the context of the Satosphere, the immersive device the SAT in Montreal, integrates, among other features, the Jitter library in the architecture for the dynamic management of sound objects, thus opening the possibility of benefiting from the multiple advantages of this library to manipulate these objects in 3D, and to approach spatial composition in a comprehensive form in the paradigm of immersive audiovisual creation.