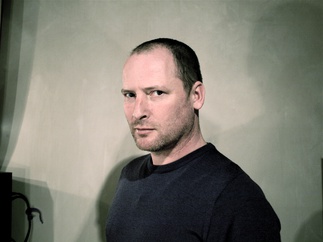 Fergal Dowling is a composer and music group director. His compositions combine acoustic forces, computer-based interaction and sound spatialisation. His works have been performed widely at festivals and conferences, including: Sonorities, Música Viva, Japan Electroacoustic Festival, ISCM World Music Days, Future Sonic; and by performers including: Garth Knox, Xenia Pestova, Concorde, and notes inégales. He studied composition at Trinity College Dublin (BMus, 2000, MLitt, 2002) and York (PhD, 2006), and has received many awards, including the Elizabeth Maconchy Composition Fellowship and Arts Council Bursaries and Commissions. He directs the new music project group Dublin Sound Lab since 2008, and Music Current Festival, Dublin, since 2016. He has curated and produced many collaborative projects, including: a real-time composition workshop with Karlheinz Essl (2011); Re- Sounding Dublin (2012); Mirrors of Earth, Kaija Saariaho's MAA and new video artworks (2013); Places and Responses with Peter Ablinger (2014); and Perisonic, an immersive audio-visual installation (2017).
Dublin Sound Lab : Fake (pour piano et electronique live / piano and live electronics)
FAKE (for piano and Antescofo) examines the idea of authenticity in musical performance by presenting an ambiguous relationship between a 'real' live piano performance and a parallel computer-based performance. FAKE uses anticipatory score following and generative computer music to create a series of variations on contrasting interaction types: simple score following; 'inverted' score following (whereby the pianist 'follows' generative passages; and a combination of these paradigms, using tempo-synched loops, to suggest the 'performers' might follow each other. This changing relationship permits the pianist to respond in a fluid, partially extemporised interaction with computer. In this presentation we describe the composition and collaboration process and give a full performance of the work. FAKE was commissioned by Zubin Kanga with funds from the Arts Council of Ireland. A second work, DOUBLE, for flute and computer, which elaborates on these techniques, is in progress.
IRCAM Technologies used
OpenMusic, Antescofo