The ManiFeste festival is the meeting place for creation in Paris, associating music with many disciplines such as theatre, dance, digital and plastic arts. Rescheduled from August 31 to September 13, 2020, it marks the "Return to Life".

It is also an opportunity to bring to life the technologies developed at IRCAM, for which the Forum has been the voice for many years. Through instrumental and electronic pieces, computer music designers adapt, transform and derive concepts and algorithms from technologies developed in IRCAM's laboratories.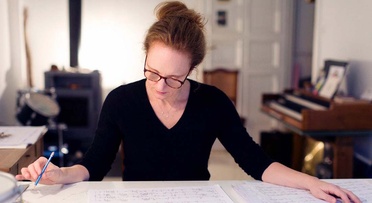 You'll find in The Mouth, Rebecca Saunders' piece for the concert Speech (commissioned by Annie Clair, creation 2020), the use of Audiosculpt (software for visualizing, analyzing and transforming sounds) for numerous audio-frequency processing as well as the use of Max/MSP, IRCAM's historical technology and CataRT/MuBu (patches for corpus-based concatenative synthesis for Max).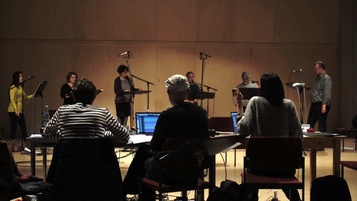 It is also an opportunity to bring research projects to life, as it will be the case for Canzoniere Part I and II (commissioned by Ircam-Centre Pompidou, Neue Vocalsolisten Stuttgart, premiere 2020) by Marta Gentilucci for the concert Voce 1. Indeed, this production follows on from the research project on vibrato synthesis in collaboration with Axel Roebel, Director of Research at Ircam and head of the team Analysis/Synthesis (team that developed Audiosculpt).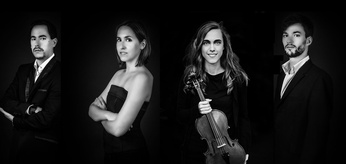 As part of the concert Quatuor Tana, Daniel D'Adamo's piece The Lehmann discontinuity, string quartet nr.3 (commissioned by the Collectif Tana and the IRCAM-Centre Pompidou, creation 2020), will use granulation, as well as Chromax, a formantic filter developed by Carlo Laurenzi (Computer Music Designer for the piece) and Arshia Cont. The electronics of the piece will be based on pre-composed sound files, made from sound recordings of the string quartet instruments.
Carlo Laurenzi, also RIM for Daniele Ghisi's play which signs the opening of the festival On that April morning she rose from her bed and called (commissioned by Ircam-Centre Pompidou, Ensemble Musikfabrik & Kunststiftung NRW, creation 2020), speaks of a "more or less vertiginous whirlwind", expressing the compression or expansion of time, in which the ensemble and the public are immersed thanks to electronics.
Let's meet during this rendez-vous dedicated to creation and let's celebrate electronics, which brings together the Forum community around the music and sound technologies.