A content here is restricted to Premium users, please login or subscribe to read or play it.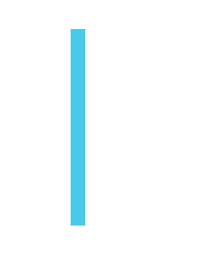 Abstract :
This performance is part of an ongoing series of collective creations for the mubone augmented trombone and is the culmination of the Mubone Research & Creation Project that instrument designer Travis West and I began in 2019. After 3 years of developing and prototyping primarily in solo contexts, we began exploring new interdisciplinary pathways for the mubone through the creation of three new artworks. Each work pairs me, the mubonist, with an artist from another discipline - choreography/movement, composition/sound art, and new media.
The mubone is an augmented instrument that tracks the orientation of the host object, a trombone, which effectively captures the performer's movements for the purposes of real-time recording, playback, layering, and processing vis-à-vis a virtual 3D environment and a bespoke granular synthesis engine called mugranular. A Nintendo Switch Joy-Con is used for basic interfacing with a Max/MSP patch. Mubones are like trombones; they are a type of instrument that anyone can, in principle, make and play. There is not a single capital-M "Mubone".
Garcia is the result of the pairing with choreographer Bettina Szabo. Our collaboration approach focused on centering choreography, movement, and gesture in an attempt to foreground these elements in the work. We mapped out the choreography before drafting the sound score; this approach contributed to a convincing performance that showcases the capacity for the mubone to achieve a symbiotic relationship between the movement, sound, and electronics.  
The piece is autobiographical and explores themes around immigration, otherness, and social acceptance. These are challenges that we shared as first generation immigrants to Canada. The structure of the piece follows a chronological timeline beginning with naive childhood curiosity and continuing with an adulthood consumed by memory reactivation, and finally ending with the fragility and nostalgia in old age.
Program Notes
Kalun Leung (Performance, Composition)
Bettina Szabo (Choreography)
Travis West (Instrument Design)
Garcia is the middle name of my childhood nanny who was my primary guardian from birth to age 4. The single digit years of a human life are so formative and foundational, but it is often this decade that is most easily forgotten. When Jackie found me on Facebook in 2020 during a time of intense identity reckoning that was brought on by COVID-19 among other challenges, I saw it as a fascinating opportunity to uncover my past through her memories. What was I like? Was I a brat? 
This piece is inspired by this process of uncovering memories through others and through self-discovery. Having immigrated to Canada from Hong Kong at age 4 with only one memory from this time, reconnecting with my nanny was a way for me to reconstruct how I navigated immigration and assimilation as a child, and to ascertain why I am the way I am.
Sounds are recorded, triggered and manipulated via this memory "sound palette" that is represented by the space around the performer, and the trombone is used as a memory logger and jogger, stylized by the performer's movements.
Video: Jeremi Roy and Chloé Lampron-Gingras
Performance captured live in concert at La Chapelle Historique du Bon Pasteur in Tiohtià:ke/Montréal on November 17, 2021.
My nanny Jackie and I in the Hong Kong MTR, 1993.
Acknowledgements
This work was made possible through the generous support of the Canada Council for the Arts.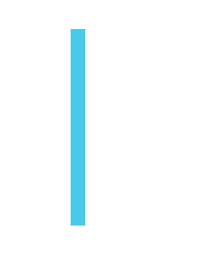 Bio :
Kalun Leung (he/him) ("KAY-len" "Lee-YOUNG", Chinese name: 梁家綸) is a collaborative trombonist and sound artist with an extended practice in instrument building, electronics, and movement. His projects are motivated by the exploration of new and unexpected contexts in which the trombone can thrive, an interdisciplinary and research-based approach that has led to the invention of new electronic trombone augmentations, the study of Balkan brass band music in Guča, the premiere of never-before-seen Keith Haring computer art, the mounting of a Fluxus-inspired trombone sound sculpture, and site-specific improvisations with landfills and robots. 
As a performer, he is a major proponent for the presentation of new work through commissioning, collective creation, and improvisation, and performs in new music, improvised, jazz, inter-arts and folk music ensembles in New York City and Tiohtià:ke/Montréal where he is based. He has premiered works by George Lewis, Bekah Simms, and Lesley Mok, and has contributed to a GRAMMY-winning album with the Experiential Orchestra. He has collaborated with the International Contemporary Ensemble, Nation Beat, Slavic Soul Party, Zlatne Uste, David Taylor and Felix del Tredici (So Wrong it's Right), Billy Martin (Medeski Martin & Wood), John Aaron Cockburn (Bruce Cockburn, Little Suns), and many others.
As an interdisciplinary creator, he was a member of the NY-based sound and movement collective ECHOEnsemble from 2018 to 2020 and is creating new work for the mubone with choreographer Bettina Szabo. He creates and performs with the mime and sound duo ék, with trumpetist and multidisciplinary artist Émilie Fortin. He explores the intersection of art and technology in his own work and in projects with instrument designers Frank Spigner, creator of the Splunger mute, and Travis West, creator and technical lead for the mubone. The mubone has been published in the conference on Movement and Computing (MOCO) and will be presented at the Institute for Research and Coordination in Acoustics/Music (IRCAM) in Paris and the International Conference on New Interfaces for Musical Expression (NIME) in 2022. 
From 2019 to 2022, Kalun helped design, launch, and administer the Performer-Composer Master of Music at The New School as the Assistant Director of Academic Affairs. As a conservatory-trained musician who was charged to "conserve" an artistic tradition, this position filled a strong desire for Kalun to create spaces for artists who practice in non-traditional ways. In 2019, Kalun was Composer-in-Residence for the NYU New Music Ensemble and has held artistic residencies at Harvestworks, Brooklyn Fashion & Design Accelerator (BF+DA), Teatro del Lago, and Orford Musique. He has received grants from the Canada Arts Council and the New York State Council on the Arts (NYSCA) in Research & Creation and Film & Media / New Tech Production respectively, and was awarded Exemplary Service to the Community and State by the New York State Senate in 2017.
— Long Biography Continues Here —
Kalun's musical training began on the violin at the age of 5 in Toronto, Canada. At age 8, he auditioned and was accepted into a public performing arts school, Claude Watson School for the Arts where he received a fundamental education in drama, dance, visual arts, and music. He began studying jazz and classical trombone in middle school, choosing the instrument because of its peculiar telescopic slide. 
He completed a Bachelor of Business Administration with Honours at the Schulich School of Business in Toronto and embarked on a short career in marketing after which he enrolled in McGill University where he completed his Masters of Music under the tutelage of Patrice Richer. He moved to New York City in 2016 and completed a Professional Studies Diploma in 2018 at The New School studying with the avant-garde's foremost trombonist David Taylor and formed the experimental trombone quartet So Wrong It's Right with Taylor upon graduating. 
In his final semester at The New School, he studied the 1960s art movement Fluxus with Anthony Coleman and was inspired to create his own intermedia works such as Die Posaune, Twisted Twister, and the BF+DA Interactive Cocoon, an e-textile musical cloak which was created in collaboration at the Brooklyn Fashion + Design Accelerator where he was a Research Fellow. He received a commission from Seed Artists to create an interactive speaker woofer instrument-installation in 2019.
Continuing his exploration of fusing art and technology, he was awarded the Marin Alsop Entrepreneurship Grant in 2018 to create a prototype for mubone, a trombone outfitted with electronic orientation sensors and controls. The project consists of custom hardware and software, and the development of a new performance practice based on movement, space, and time with the goal of fostering oblique compositional strategies through spatial improvisation.
He has worked with the Creative Music Studio Improvisor's Orchestra alongside Downtown and improvised music masters Karl Berger, Steven Bernstein, Billy Martin, Anthony Coleman and Ken Filiano, Orchestra of the Americas, Banda de los Muertos, Martha Graham Dance Company, people.of.earth, Ensemble Evolution, l'Orchestre national de jazz de Montréal, Fonema Consort, Eco-Music Big Band, Jason Kao Hwang of Sing House, William Parker's Little Huey Orchestra, Little Suns and The Domaine Forget Faculty Brass Ensemble, performing in venues and public spaces ranging from DIY spaces to Carnegie Hall. From 2015 to 2016, Kalun led the Salsa Montréal Collective and Trubači McGill, the latter which earned him the Canada Graduate Scholarship (SSHRC).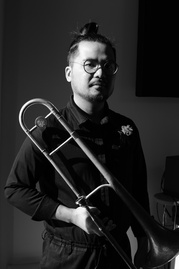 @Kalun Leung