General presentation - Compositional Control of Sound Synthesis (CCSS)
The CCSS course at Studio for Electronic Music (StEM), led by Marco Bidin, aims primarily to give Composition students the essential tools to develop a musical and technical awareness of computer-generated sounds. For this purpose, the group focuses on working in OpenMusic, especially with the library OM-Chroma.
Thanks to the intuitive visual programming in the OM environment, the students engage in learning the classic synthesis techniques, experimenting with creative methods of control, and in including the generated sounds in their compositional thinking and formalization of musical ideas. The students also learn a critical approach to the sound results by active listening, spectral analysis in Audiosculpt, and revising the synthesis information from the CSound scores generated by OM-Chroma.
In this presentation, two participants to the CCSS course will present self-made virtual instruments and some sound examples. Our teaching assistant will also present selected patches created during the group workshops, showing our pedagogic and analytic approach to integrate compositional thinking in different dimensions of sound design.
---------------------------------------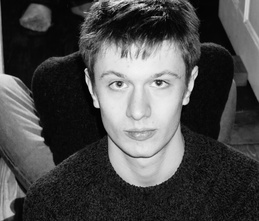 Lorenz Lehmann
After Highschool, he discovered the modern music and had his first compositional lessons from Marco Bidin and Johannes X. Schachtner. As a guest student in Stuttgart, he also got to know the Electronic Music Composition with IRCAM-Software. Since 2017 he is enrolled as a Composition student in the class of Prof. Marco Stroppa at the University of Music and Performing Arts Stuttgart.
Dynamic control of subtractive synthesis
During my approach to the OpenMusic library OM-Chroma, I learned how to control the techniques of additive and subtractive synthesis with its basic classes. From there, I started to think about their combination to obtain a powerful and flexible control of a generation of complex sounds.
In my presentation, I will show some examples generated by self-build instruments in Csound. They are working with different random noise generators and an immanent filtering process, which is an increase of a simple Subtractive Sound Synthesis. To be able to bring these two techniques of sound creation together, I had to control these different instruments very flexibly via OM-Chroma. This procedure allowed me to obtain the result that both dimensions are in a way related to each other, which leads to a complex yet extremely natural sound.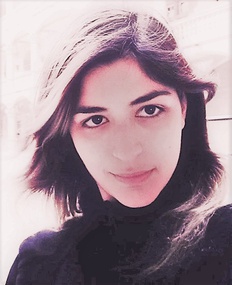 Bengisu Önder
Born into a musician family, she started her first music lesson, learning piano from her father, the Turkish composer Burhan Önder. At the age of 11, she continued her piano studies at Ankara State Conservatory. During her studies, she took elective preparatory lessons for composition. After her graduation with honors from Ankara Conservatory, she was accepted to study composition at the University of Music and Performing Arts Stuttgart in the class of Prof. Marco Stroppa. At the moment, she continues her Bachelor studies in the third semester.
A pace into space
When I have started learning electronic music a short time and to work on OpenMusic a short time ago, I was amazed to observe and learn about the nature of sound and getting to know sound itself within its micro and macro cosmos. I have the desire to explore more its universe and its dimension of existence, space.
In my presentation, I will show at this point in my journey which possibilities I discovered for the sound creation with the help of powerful software and how I combine the use of different techniques to synthesize partials, to control their spatialization according to my compositional rules. This strategy will let me explore many possibilities of controlling the nature of sound and of working on several layers in the acoustic space.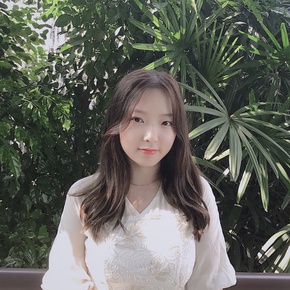 Di Zhao
Born in 1995 in Dongguan, China, she developed a great interest in Composition when she was in high school and became a composition bachelor student in Xinghai Conservatory of Music from 2013 to 2018 in Guangzhou. After graduation, under her Bachelor's teacher Dr. Yanwen Li's recommendation, she began the Contact Study program with Prof. Marco Stroppa.
Di Zhao is currently enrolled as a Master student in the Composition class of Prof. Marco Stroppa/Prof. Carlo Forlivesi at the University of Music and Performing Art Stuttgart, where she has been appointed as Teaching Assistant for the Studio for Electronic Music for the "Compositional Control of Sound Synthesis with OM-Chroma" seminars and workshops.
OM-Chroma Classes and compositional control strategies
In the presentation, I would like to show the IRCAM Forum Workshop participants a few of the most relevant features that our study group at the E-Studio in Stuttgart has learned. By exploring the potential of the OM-Chroma library, we experimented how to generate sounds starting from manipulating the most basic classes applying various strategies.
Therefore, I will present three patches, which were built as a group exercise during the Winter Term 2019/20. These patches will show different approaches to synthesizing sounds. They are created by using two basic classes: Add-1, for simple additive synthesis by sum of sine-waves, and Sub-1, for simple subtractive synthesis by filtering random-generated noise.
Additive sound synthesis: creation of spectra and algorithmic generated synthesis parameters

Blending filtered noise and sums of sine-waves, where the synthesis parameters are extrapolated from a graphic element (BPF)

Algorithmically composed echo-like sounds by advanced parametric control in OpenMusic