MONDAY JUNE 19- SATURDAY, JUNE 24, 2023
ManiFeste, the IRCAM multidisciplinary festival and academy, is a gathering of creative artists in Paris, combining music with other disciplines: theater, dance, digital arts, and visual arts. The academy welcomes and trains many young composers, performers, and listeners from all over the world to benefit from our large-scale artistic and technological environment and a large public audience during the workshops. More details on www.ircam.fr
The interpretation master classes associate 20th century repertoire and more recent creations in a desire to go beyond historical specializations. They also offer students special access to some of the most important works of mixed music, where the dimension of sound projection is an integral part of the performance
Educational Advisors: Valérie Philippin (singer), Jean Lochard (IRCAM computer music designer and professor at IRCAM), Mikhail Malt (researcher and consultant, IRCAM Repmus team)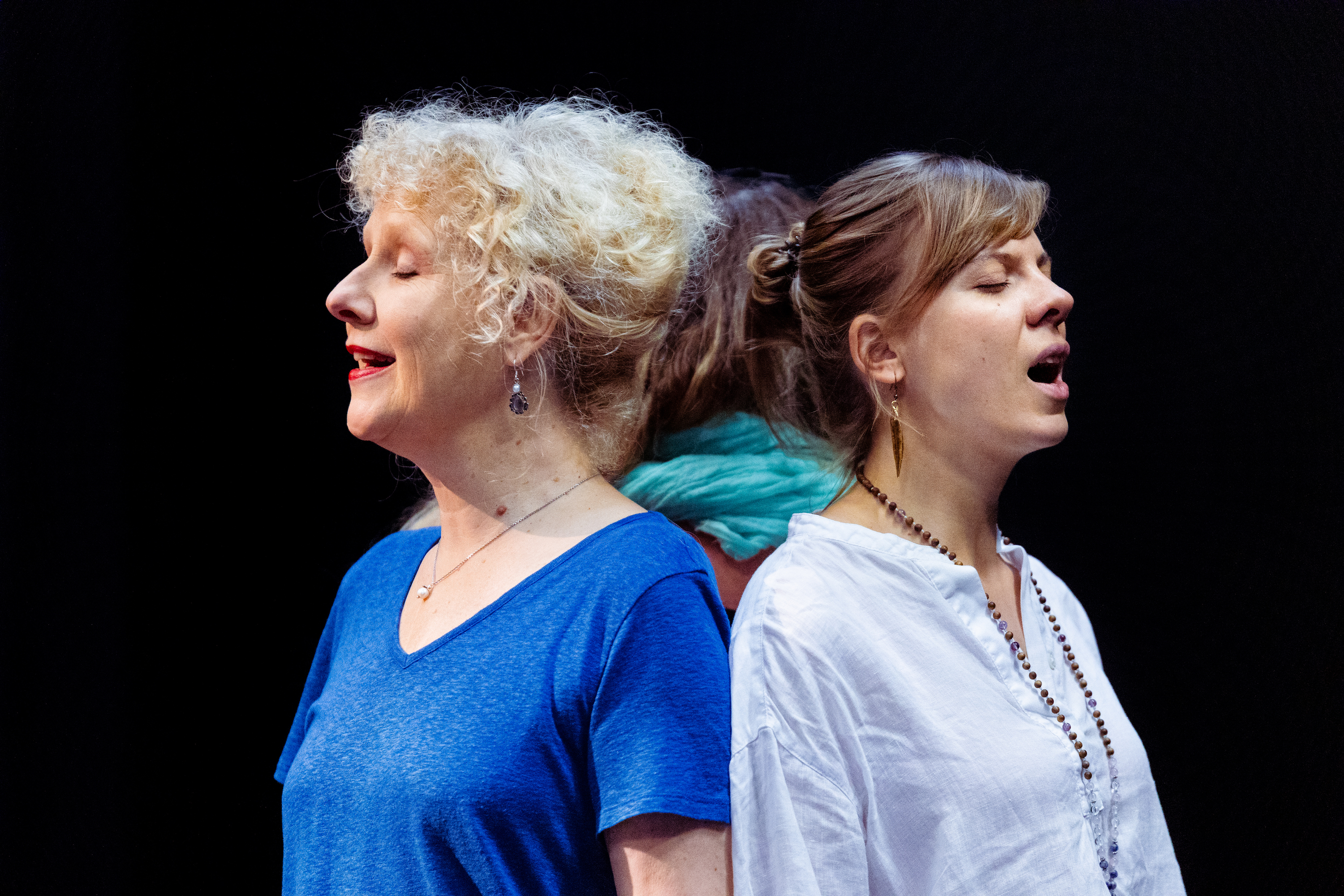 This workshop is intended for singers of all backgrounds—lyric artists and vocal performers—eager to learn both contemporary vocal languages and computer music. Participants will improvise together in voice/electronic duos and in groups, alternating between the role of an improv singer and an electronic performer.

Through guided improvisation games, participants will progressively test and interact with electronics (transformations, mixes, complex environments), and discover the latest improvisation software developed at IRCAM: OMAX, SOMAX2, and DYCI2.

This workshop is a unique opportunity for participants to develop their vocal language, their knowledge of the sonic worlds offered by electronics, and their creativity through exploration and on-the-fly composition.

Improvisation supports such as texts (from authors or from the students themselves), graphics, video, or other materials are welcome during the work sessions. Valérie Philippin will also propose resources.

The workshop will end with a final concert during the ManiFeste festival, open to the public.
APPLICATIONS
---
Applicants must:
- be born after January 1, 1988
- not have participated twice before in another ManiFeste Academy workshop
- be able to speak and understand English or French

Details and application online on ULYSSES Platform
Deadline for applications Wednesday, February 22, 2023, 4pm CEST