Abstract
During the past year, our industry has witnessed an accelerated democratization of several technologies that enable the creation and distribution of audio and music content in new immersive audio formats - now supported in popular streaming services (Apple, Amazon, Tidal), consumer audio devices (earbuds, automotive, home theater), and widely used digital audio workstation platforms.
In this talk, we examine the current state of the art from the point of view of the music creator - considering both tools and approaches based on Ircam Spat technology and the recent integration of Dolby Atmos or Sony 360 Reality Audio within popular creation software hosts such as Pro Tools, Logic, and Nuendo.  We discuss creator workflow adaptations from legacy stereo or surround music production practices.  We also discuss challenges specific to spatial audio perception in monitoring and delivery via earbuds or headphones - a dominant listening mode targeted by immersive audio creators.
Bio
Dr. Jean-Marc Jot leads technology research and strategy at iZotope, a company recognized for deploying award-winning signal processing and machine learning technology in its music and audio production tools.  Prior to iZotope, Jean-Marc headed the development of pioneering immersive audio processing technologies, platforms and standards for virtual or augmented reality, home and mobile entertainment with Magic Leap, DTS and Creative Labs.  Before relocating to California in the late nineties, he conducted research at IRCAM in Paris, where he designed the original Spat software suite for spatial audio creation and performance, which has since spawned several award-winning products.  He is a Fellow of the Audio Engineering Society, a regular speaker in industry and academic events, and author of numerous influential publications on digital audio signal processing. 
For more information about Jean-Marc Jot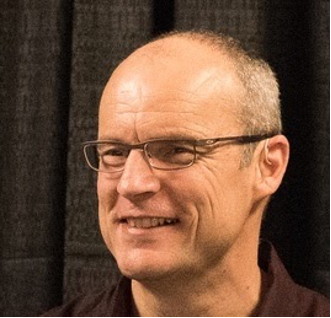 "Loudness: Considerations in Producing Recordings through the lens of Audio Mastering" 
Jonathan Wyner, Education DIrector,  iZotope inc  - Berklee College of Music - M Works Mastering
Abstract
Throughout the history of recorded and reproduced sound the management of programmatic dynamic range has been a persistent challenge,  Initially challenges presented themselves in response to constraints endemic to the recording and playback medium.  In the 21st century the challenges lives squarely in the arena of mapping an artistic vision to the listeners experience.  In this talk we'll look at common practices in music production related to the management of dynamic range though the lens of the mastering discipline and explore the current confusion that exists around the topic given the advent of loudness normalization tools. We'll also look at how the convergence of music production and music consumption on modern computing devices has created confusion on the topic of 'loudness'.
Bio
Jonathan Wyner is Chief Engineer at M Works Mastering, Education Director for iZotope in Cambridge, MA, Professor of Music Production and Engineering at Berklee College of Music in Boston and Past President of the Audio Engineering Society (2021)  
He combines a focus on production, engineering and education with experience as a product design consultant. Work includes leveraging technology and product innovations to create engaging experiences to creative and technical users. 
A producer, engineer, musician and performer, he's mastered and produced more than 5000 recordings during the last three decades years. Credits include Jean-Claude Risset, James Taylor, David Bowie, Aerosmith, Kiri Te Kanawa, Aimee Mann, London Symphony, Miles Davis, Semisonic, Thelonius Monk, Pink Floyd, Cream, Bruce Springsteen and Nirvana. 
He has several accolades, including production of the Grammy Nominated soundtrack for PBS special Invention and Alchemy (Deborah Henson-Conant, 2005), the mastering of the first recording of a full length opera (Madame Butterfly 1912, BBC), and the first interactive CD game (Play it By Ear, Rykodisc). In 2012 he authored the text 'Audio Mastering: Essential Practices' published by Hal Leonard/Berklee Press. He's authored undergraduate and graduate courses for Berkleemusic Online.