Max, the world standard for real-time sound interaction
Max (formerly Max/MSP) is a visual programming environment for building real-time musical and interactive applications. It is currently the world's leading software program for interactive sound installations. Max is a
bundling of Max (IRCAM/Cycling '74) for real-time control of interactive musical and multimedia applications through MIDI, of MSP, a large set of objects for real- time analysis, synthesis, and processing of audio signals, and of Jitter, a set of video, matrix, and 3D graphical objects for the environment. Max was developed for musicians, sound designers, and researchers who want to develop interactive real-time programs. Cycling '74 (United States) develops Max under an exclusive license from IRCAM.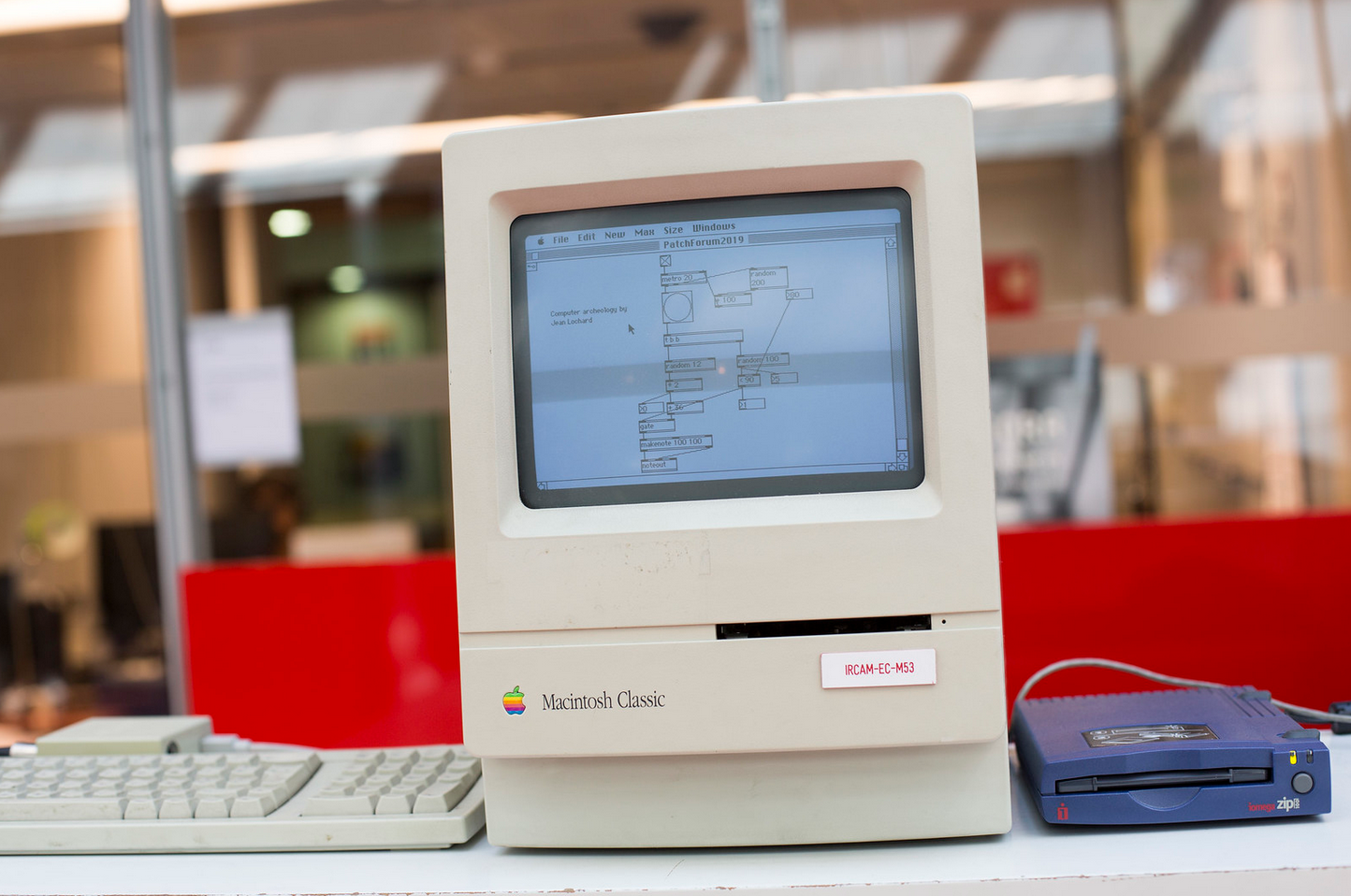 During the Ircam Forum Workshops 2019, we invited David Zicarelli from Cycling `74 to retrace Max's history.
See the full video of the conference.
Check out his interview:
Benjamin Lévy
2019 is therefore an important year for our friends from Cycling74. After Ircam, Max's anniversary was pursued in the States from April 26-28 2019 during Expo '74 2019.
The Tokyo University of Arts at Geidai will also hold its Max Summer Masterclass from August 5 to 9, 2019.
Max software is developed and distributed by Cycling '74. It is also distributed by the IRCAM Forum. More information here.