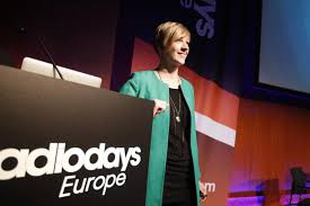 She is the co-founder of Ircam Amplify, marketing subsidiary of IRCAM, the largest audio labs in France. 10 years of experience in strategy and development of cultural and media projects: creation of news channel France Info, LVMH Art Foundation and Louvre Abu Dhabi, renovation of French Radio house @radiofrance.
Supelec Engineer / Master of Applied Science Research in Signal Processing from Montreal Polytechnique. Painter, winner of the Paris Jeunes Talents competition in 2006.
IRCAM Amplify presentation
What IRCAM Amplify is and the development strategy on the different offers (Human Machine Interfaces / Sound Environment / Data in Music and Sound).