The Forum is a community of artists, researchers, engineers, sound designers, teachers, and sound and music industry professionals geared towards technological innovation. 
In addition to its platform, the Forum develops workshops both inside and outside IRCAM. The Forum workshops bring together members around inoovative technologies of music and sound, accompanied by a transfer of know-how and artistic production. The event takes place over three days in the form of lectures, practical workshops and concerts.  
  The 2019 Edition of IRCAM Forum Workshops gathered 208 participants (from 22 countries!).
Statistics: 50 conferences, 42 speakers and 32 Hands-On Demos & Installations - Check the schedule
On the occasion of IRCAM Forum Workshops in Paris, March 4-6th, 2020, we propose sponsoring offers and develop our partnerships.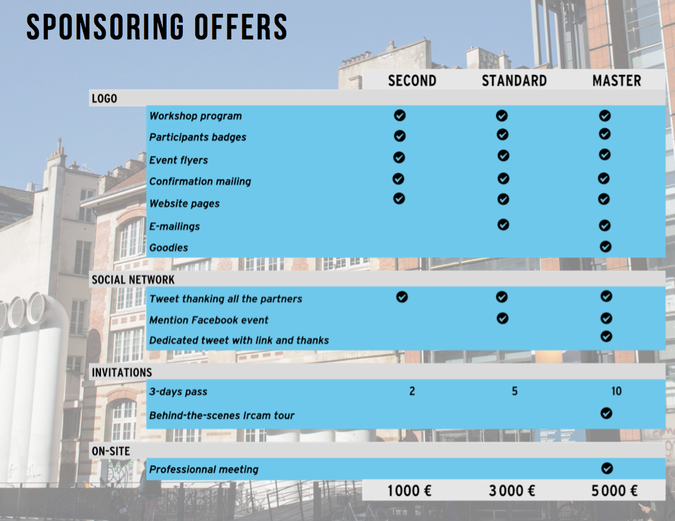 EVERYTHING YOU NEED TO KNOW HERE
Other partnership possibilities are to be imagined, we would be delighted to discuss them with you!
Contact : forum-event@ircam.fr