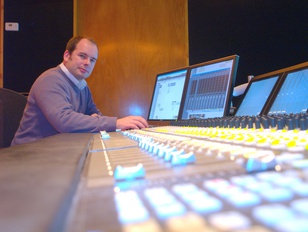 Born in London (UK) to a French father and English mother, Steven moved to France at age 9 in 1982. In 1994 he graduated from Ecole Nationale Superieure Louis Lumiere, where he studied sound for picture. In 1998 Steven and Eric Lesachet founded Yellow Cab Studios, an audio post-production company. He balances working freelance as a re-recording mixer for TV and film projects, and handling audio for feature films at Yellow Cab.
Spectral Editing & AI driven restoration and repair for Audio Post Production
Join Steven Ghouti as he explains how iZotope's RX 7 Advanced has helped him to salvage compromised production sound, avoiding costly re-recording and saving time.
Exploring the Spectral Editor and a selection of the incredibly powerful repair modules including Spectral Repair, Dialogue Isolate, De-clip, De-rustle and more. Steven will highlight some of the common issues encountered in post production, their causes, and the tools available in RX to treat them.