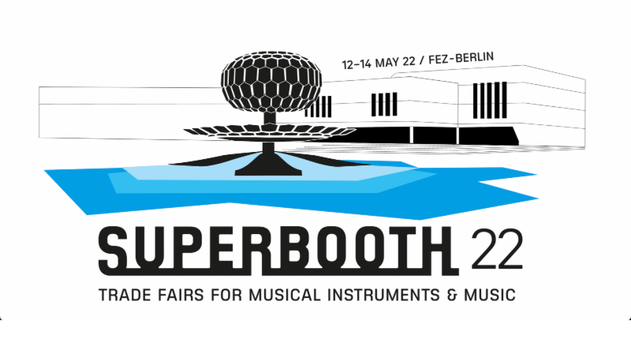 The Ircam will be present at SUPERBOOTH22!
SUPERBOOTH is a specialized fair for synthesizer lovers. This event will take place from May 12 to 14, 2022 at the FEZ in Berlin. This common space will present an exhibition with hundreds of manufacturers of technological music instruments and software.
The ACIDS team of Ircam :
- Antoine Caillon
- Axel Chemla--Romeu-Santos
- Ninon Devis
- Philippe Esling
- David Genova
The research project led by the ACIDS group at IRCAM aims to model musical creativity by extending probabilistic learning approaches to the use of multivariate and multimodal time series.
ACIDS Team : "Our main object of study lies in the properties and perception of musical synthesis and artificial creativity. In this context, we experiment with deep AI models applied to creative materials, aiming to develop artificial creative intelligence. Our work aims to decipher both complex temporal relationships, and also analyze musical information located at the exact intersection between symbolic (musical writing) and signal (audio recording) representations. Our team has produced many prototypes of innovative instruments and musical pieces in collaborations with renowned composers. Notably, we aim to demonstrate at the Sonar Festival, two of our foremost groundbreaking research prototypes, namely:

1/ Neurorack // the first deep AI-based eurorack synthesizer
2/ FlowSynth // a learning-based device that allows to travel auditory spaces of synthesizers, simply by moving your hand
3/ RAVE // a VST that allows to transform your voice into a violin or a darbouka (or any sound in the world) in real-time."
Enjoy a rich program with concerts, presentations, workshops, conferences ...