As part of the IRCAM Forum Workshops, this IRCAM Live evening is a the heart of this desire for an analogy between audio and visual, the long-cherished dream of synaesthesia.
The immersive stage designed by José Miguel Fernandez and Raphaël Foulon, and the performance by Eric Raynaud (stage name Fraction) are the outcome of their artistic research residencies, both carried out in the laboratories at IRCAM and the SAT - Société des Arts Technologiques in Montreal. 
Aaron Einbond, on the other hand, imagines a world-piano. Winner of the European STARTS Residencies program, he plays 3D electronics and the very space of the concert hall.
COSMOLOGIES - Aaron Einbond (composition)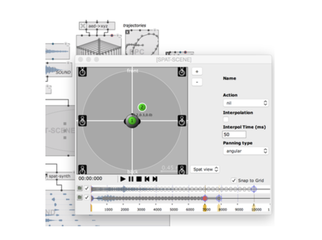 Cosmologies is framed in the development of O#, a new generation of computer-aided compositon environment, and satellite libraries linking it to state-of-the art music technology components for digital signal processing, spatial audio and machine learning.
LAS PINTAS - José Miguel Fernandez (composition) and Raphaël Foulon (video)*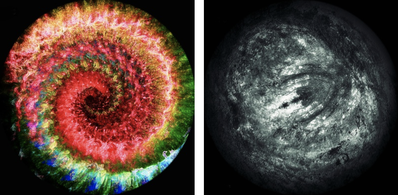 Las Pintas is an immersive audiovisual performance that embarks the audience on a journey through various generative universes.
VECTOR FIELD - Fraction (Eric Raynaud, music, sound spatialization and generative visuals)**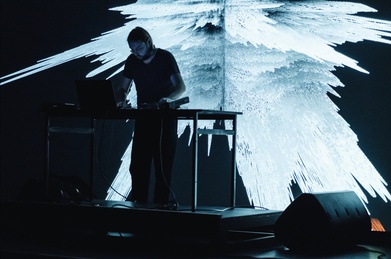 The performance relies on live transformation of visuals by sound, creating 3D unexpected shapes, that explore in real time thx to virtual camera displacement.
IRCAM Forum Workshops participants benefit from a reduced rate! 
* Project produced during the STARTS Residencies program with the support of the DG Connect at the European Commission, in the framework of the STARTS Initiative (Science, Technology and the ARTS)
** Project produced during an artistic research residency at IRCAM in collaboration with SAT - Société des arts technologiques de Montréal.