iZotope keynote
Thursday 5 March 2020

19h00 - 21h00

Innovations in Audio Production "Solving the Unsolvable, Eliminating Barriers and Inspiring Creativity"
Watch the streamed conference.
"At iZotope, we're obsessed with great sound. Our intelligent audio technology helps musicians, music producers, and audio post engineers focus on their craft rather than the tech behind it. We design award-winning software, plug-ins, hardware, and mobile apps powered by the highest quality audio processing, machine learning, and strikingly intuitive interfaces. iZotope: the shortest path from sound to emotion." 
Music production and technology can often fetishize the past, nostalgic for the sounds and equipment used in the "good old days" of music. In this talk, Jonathan will explore how modern technology can help us fundamentally change how music is composed and produced, how musicians perform and connect with their audiences and each other, and what impact this might have on music itself.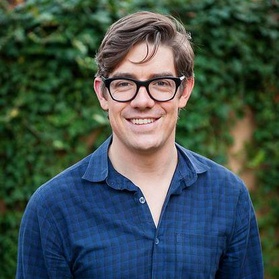 Speaker: Jonathan Bailey (Chief Tech Officer at iZotope) 
Jonathan Bailey is a technologist and musician with over two decades of experience building innovative products.  As CTO of iZotope, Jonathan is passionate about the invention of new technologies for creative applications and leads the vibrant and talented product, research and engineering teams in the development of iZotope's award-winning line of products. Prior to joining iZotope, Jonathan was CTO at Curious Brain, a mobile music start-up that developed musical learning apps, and Lead Developer at Sonik Architects, where he collaborated with BT on the early development of Breaktweaker. As a musician, he has performed with Fred Wesley and composed for the 2011 Venice Biennale. Jonathan is a member of both the Audio Engineering Society (AES) and National Academy of Television Arts and Sciences (The Emmys) and earned degrees in Computer Science at Stanford University and Music Synthesis at Berklee College of Music.
6pm - 8pm - Free, registration required (limited space). 
In english, with simultaneous translation. 
The event will be followed by a cocktail to meet iZotope and Ircam Team