Technologies - Manifeste 2021
Ircam (1 Place Igor Stravinsky, 75004, Paris)

Monday 31 May 2021

20h00

The "world after" is written here and now. It can be experienced and heard in June during the IRCAM festival and academy. A manifesto for the young generation freed from the authority of its elders; a manifesto for electronics emancipated from its instrumental tutelage; a manifesto for orchestral and ensemble music, revealed and metamorphosed by technology; a manifesto for the concert without forcing it to "make a spectacle" at all costs and at minimum cost.
Frank Madlener 
With: Arotin&Serghei, Maurizio Azzan, Florence Bachet, Rachel Beja, Oren Boneh, Frank Bretschenideir, Raphael Cendo, Pasquale Corrado, Alienor Dauchez, Sivan Eldar, Ensemble intercontemporain, Henry Fourès, Luca Francesconi, Nicolas Frize, Daniele Ghisi, Mayu Hirano, Bernhard Lang, David Lescot, Anne Laure Liegois, Michelle Agnès Magalhaes, Yan Maresz, Alexandro Markeas, Isabel Mundry...
FOCUS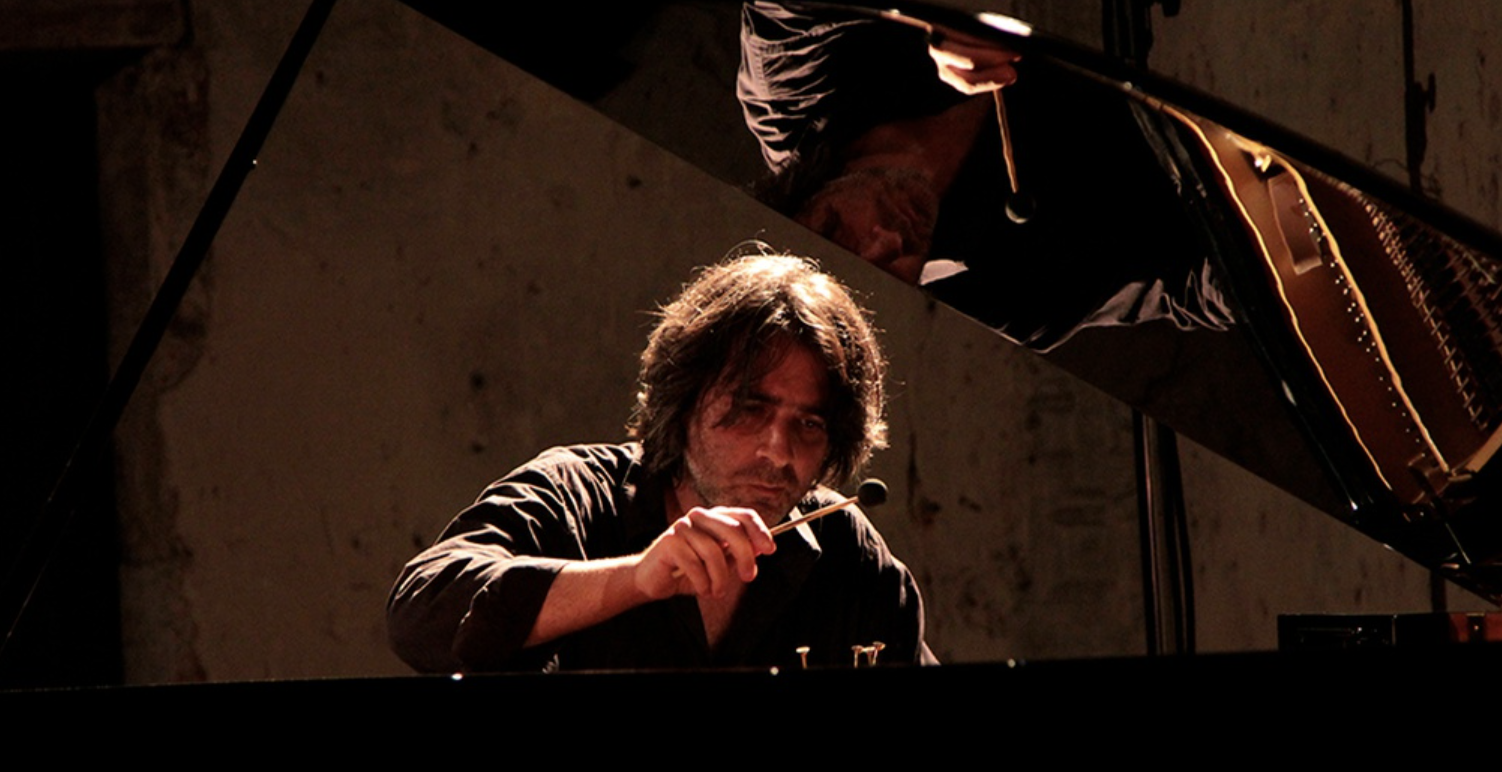 Alexandros Markeas © ircam.fr 
Music of choices is a musical happening that aims to create an interactive game between the musician-composer-improviser, the computer, and the audience. Alexandros Markeas defines artificial intelligence as "capable of developing a sonic personality from what it has stored in order to appropriate it, modify it, and then return it to me". At first, the interaction will be between the audience and Alexandros, then the computer will start to interact with the audience by sending back what Alexandros is playing on their phones. Based on interactivity, this piece uses an artificial intelligence program developed by Jérôme Nika in the Musical Representations team at IRCAM and with the participation of Benjamin Matuszewski from the Sound Music Movement Interaction team at IRCAM.
Féminisme - Musique - Technologie (Colloque) - June 19, 2-5pm

This meeting organized by Sarah Fdili Alaoui (Université Paris-Saclay, LISN), Frédéric Bevilacqua (IRCAM-STMS), Stéphanie Pécourt, Sara Anedda (Centre Wallonie Bruxelles), Suzanne Berthy (IRCAM) will give an overview of the actions carried out in Europe on issues related to feminism in the fields of music and technology ("FACT//. - Feminist Approaches to Computational Technology Network" in Brighton, the IFTE network "The Intersections, Feminism, Technology & Digital Humanities network" or Women Nordic Music Technology (WoNoMute).
MANIFESTE CONCERTS
This piece for ensemble and electronics is based on René Clair's silent film "Paris qui dort" and features a score with virtual instruments, soundtracks, and real-time processing of the instruments separately or in groups. The electronics bring an "irreal" dimension to the instruments which allows to link the instrumental playing to the subject of the film.
Ensemble Court-circuit; Jean Deroyer - conductor; Benoit Meudic – IRCAM computer music design
This piece employs Max and Antescofo, which are common tools for Benjamin Levy, the computer music designer who worked on this piece. However, here, he abandons his usual working methods, in particular with the automation of the score reading in Antescofo and spatialization using envelopes for Max, featuring rapid and frequent appearances and disappearances in the concert hall space.
Klangforum Wien; Titus Engel - conductor; Brice Pauset - composition; AROTIN & SERGHEI – visual composition for 18 screens; Benjamin Lévy - IRCAM computer music design
For this piece, special emphasis was placed on reverberations and their quality in the spatial soundscape. Transducers have been placed on "augmented" instruments for the diffusion and the contribution of new textures to the final material.
This piece uses the RIOT sensors developed by the  ISMM at IRCAM to capture the gestures of the musician playing the electronics on stage. 
Anna Piroli – soprano; Schallfeld Ensemble; Leonhard Garms - conductor; Étienne Démoulin - IRCAM computer music design
Computer music designer, Augustin Muller, produced the electronics for this quartet with percussion and electronics. Jean Geoffroy, on percussion, will be fitted with sensors and microphones that make it possible to transform or generate instrumental sounds via his movements. The whole thing is meant to be as light, as acoustic, and as playful as possible; Jean Geoffroy will be the wild card aside this string quartet.
Jean Geoffroy - percussion; Quatuor Béla; Augustin Muller, Olivier Pasquet - IRCAM computer music design
Find the full program for ManiFeste-2021 here.
IRCAM Labs: