Hands-on session online - Orchidea / Carmine Emanuele Cella
Friday 29 May 2020

18h30 - 20h00
Discover Orchidea, Computer-Assisted Orchestration tool
Assisted orchestration can be thought as the process of searching for the best combinations of orchestral sounds to match a target sound under specified metric and constraints. Although a solution to this problem has been a long-standing request from many composers, it remains relatively unexplored because of its high complexity, requiring knowledge and understanding of both mathematical formalization and musical writing. 
Developed by Carmine Emanuele Cella, Orchidea is an evolution of the Orch* tools and performs static and dynamic assisted orchestration. Orchidea performs mono-objective optimization on various features and requires a little number of parameters for orchestration.
With Carmine Emanuele Cella, Assistant Professor at CNMT, University of California, Berkeley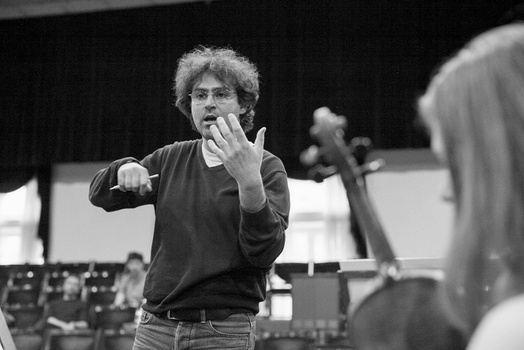 Carmine Emanuele Cella will present the Max/MSP toolkit and the standalone GUI application. He will accompany this presentation with several examples on how to use these tools. Stay tuned and get the invitation link the day before, May 28, 2020 by following this link: https://discussion.forum.ircam.fr/t/live-tutorial-on-orchidea/21758/27. 
Carmine Emanuele Cella is an Italian composer and researcher working on the relationship between mathematics and music. In 2007-2008, Carmine-Emanuele Cella works as a researcher in Paris in Ircam's Analysis/Synthesis team working on audio indexing and since January 2019, he is Assistant Professor of Music and Technology at the University of Berkeley. Discover his Bit-Makers interview.



Save the date! 
For further information, please contact forum-event@ircam.fr.
📍 Zoom online 
9:30 am to 11 am (PST) / 6:30 pm to 8 pm (CET)
Free, invitation link.