Save the DATE
Ircam (1 Place Igor Stravinsky, 75004, Paris)

Wednesday 23 March 2022

10h00
The next annual meeting with users and creators of sound and music technologies to be noted in your agenda without delay!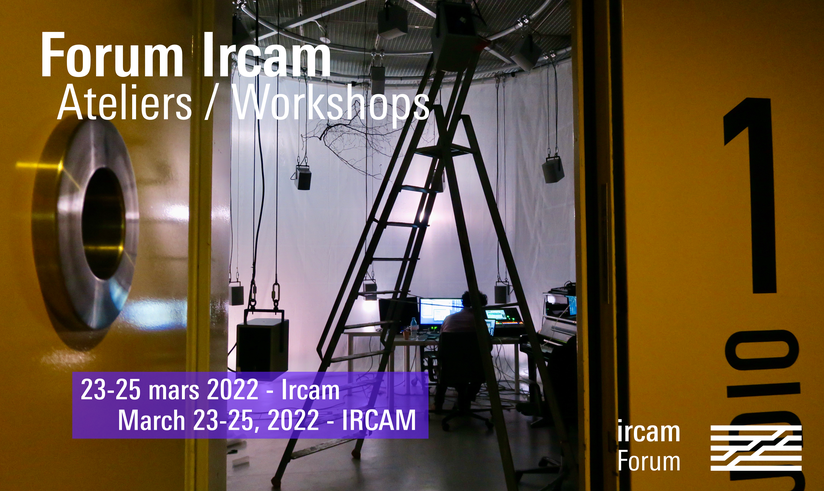 Come and meet the Forum members, the R&D teams and artists in residence at IRCAM, professionals and all those who love technological innovations in the field of sound and music.
March 23-25, 2022
Ircam's labs will present their latest research and technologies.
Ircam Forum members will also be invited to present their artistic, scientific and creative projects.
IRCAM Forum Workshops 2019:
IRCAM Forum Workshops 2015: 
        #IRCAMForumParis22
@ircamforum
Contact
Forum Ircam : forum-event@ircam.fr