IRCAM Forum Workshops 2020 brought together more than 140 participants from all over the world (England, Ireland, Germany, Switzerland, Taiwan, Japan, Italy, United States, Belgium, Norway, Greece, Canada...).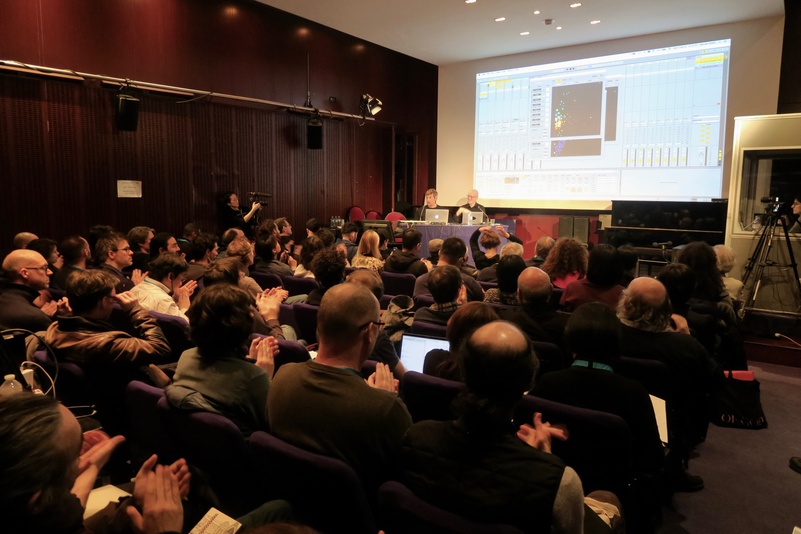 Many thanks to all the speakers who provoked encounters and discoveries for the Forum audience, with innovative ideas and projects!
Giacomo Lepri (Queen Mary University of London), Marco Bidin (HMDK Stuttgart), Trami Nguyen et Vincent Isnard, Aaron Einbond (University of London), Aaron Liu-Rosenbaum (CIRMMT), Jenn Kirby, Julian Woodward, Thery Al Alam (University of Sheffield), Dan D'Ascenzo (LeftRight Audio), Joreg, Ludovic Landolt, Juan José Burred, Fergal Dowling (Dublin Sound Lab), Steven Ghouti (Yellow Cab Studio), Jean Geoffroy et Christophe Lebreton (LiSiLoG), Luis Perez-Bayas et Jean-Louis Davoigneau, Caspar de Gelmini (University of the Arts Berlin), Fabrizio di Salvo (Hochschule der Künste Bern), Floy Krouchi, Mandar Karanjkar, Robert Piéchaud, Robert Lisek (Central European University), Volker Böhm, Emmanuel Jourdan (Cycling '74), Ashlae Blūme, Nathalie Birocheau (IRCAM Amplify), Edgar Hemery (Embodme), Zubin Kandan (University of London) and the students from Royal College of Arts of London,  HKB Bern, and HMDK Stuttgart. 
Find all the biographies and abstracts here.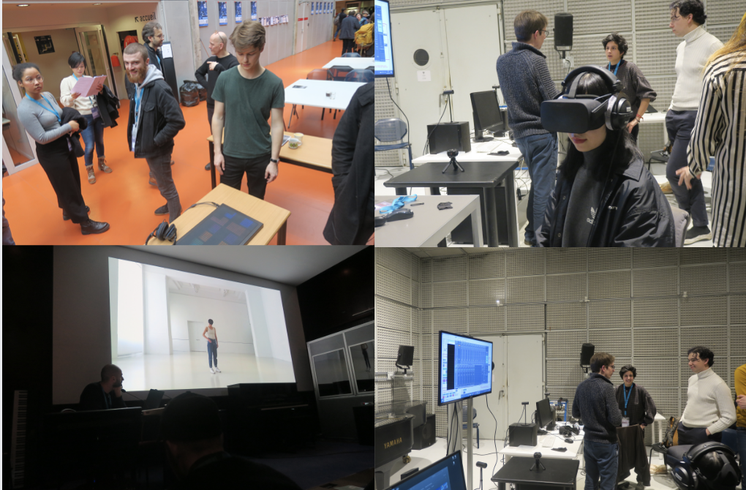 | | |
| --- | --- |
| 34 conferences about IRCAM news, electronics, new technologies and uses, Artificial Intelligence, ... | 1 artistic residency project with Trami Nguyen and Vincent Isnard |
| 24 young creators sessions coming from HKB Bern, Royal College of Arts of London and HMDK Stuttgart | 6 full workshops on IRCAM technologies (Spat, CataRT) and outside technologies (FactorSynth, RX 7) |
Find the Workshops program here.

It was also: 
2 sponsors who supported the Workshops: The American audio technology company iZotope and the Italian Association ALEA.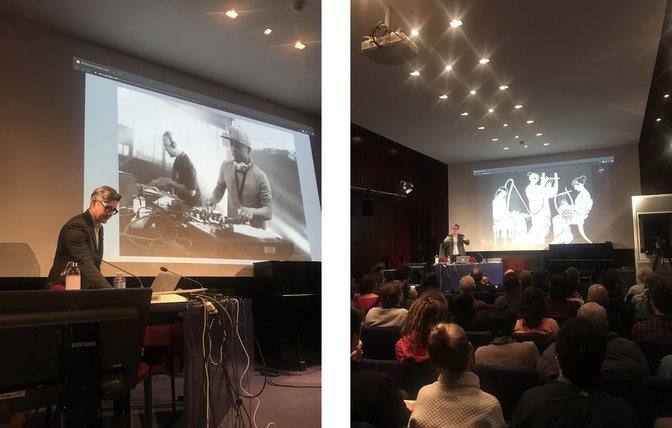 Back to the IRCAM Live concert with the performance of Aaron Einbond (Cosmologies), José Miguel Fernandez and Raphaël Foulon (Las Pintas), and Eric Raynaud (Vector Field).

Find the lectures in streaming here.