187 participants from many countries were present to share knowledges, practices, expertise and cultures! 
A big thanks to Prof. Qiangbin, Philippe Langlois, Minjie Lu (Sichuan Conservatory of Music), Giovanni Santini, Yongbing Dai, Marco Bidin (HMDK Stuttgart), Jialin Lu, José Miguel Fernandez, Marc Battier (Schenzhen University), Matteo Cesari, Aven Le Zhou, Francesco Casciaro, Jiang Siting, Wei Xiaoxi, Carlos Delgado, Kun Lee (Sichuan Conservatory of Music), Yi Xin Zhang, Xiaoman Yang (Sichuan Conservatory of Music), Yibin Cai (Sichuan Conservatory of Music), Tong Chen, Yanmin Han (Sichuan Conservatory of Music), Tiange Zhou, Xavier Chabot, Huihui Cheng, Andrew Gerzso, Gilbert Nouno, Florent Caron Darras, Mikhail Malt, Augustin Muller, Sylvain Cadars, Qin Yi, Li Lei, Zhang Wei, Dalei Fang... 
Rediscover the biography of the speakers here. 


With the much appreciated participation of the Institut Français, Shanghai Conservatory of Music and the International Electronic Music Week.
| | |
| --- | --- |
| 19 Conferences | 20 Workshops/Demos |
| Spatialization, improvisation, Modalys, EMSAN, Sheng project, preservation and interpretation of mixed pieces...  | Antescofo, MaxMSP, Antescollider, Printstrument Prototype, Pneumaether, Sound Engineering...  |
Back to the concert session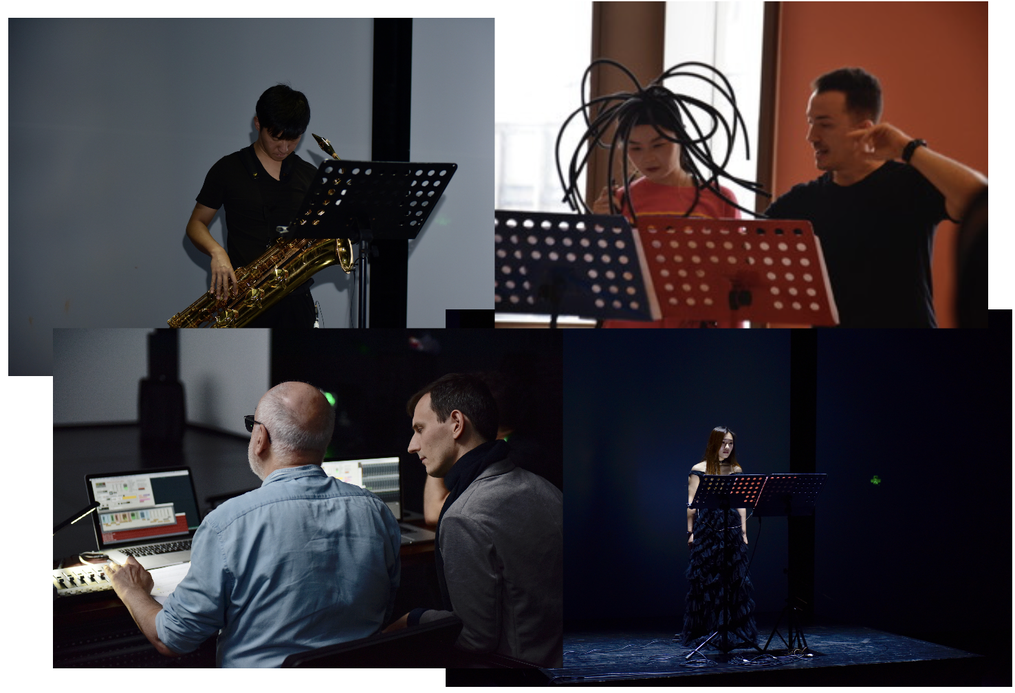 The students of the Shanghai Conservatory of Music, with the pedagogical support of Matteo Cesari, performed the prestigious pieces of Huihui Cheng ("Me du ça"), Kaija Saariaho ("Lonh" ; "Noanoa") and Florent Caron Darras ("Technotope"). These same students had the opportunity to reinterpret these pieces for the Inauguration of the Pompidou x West Bund Museum!
More things to come...

Our next IRCAM Forum Workshops will be held in Paris from March 4 to 6, 2020 and in Montreal for the Hors Les Murs edition, from April 2 to 5, 2020! Stay tuned!!