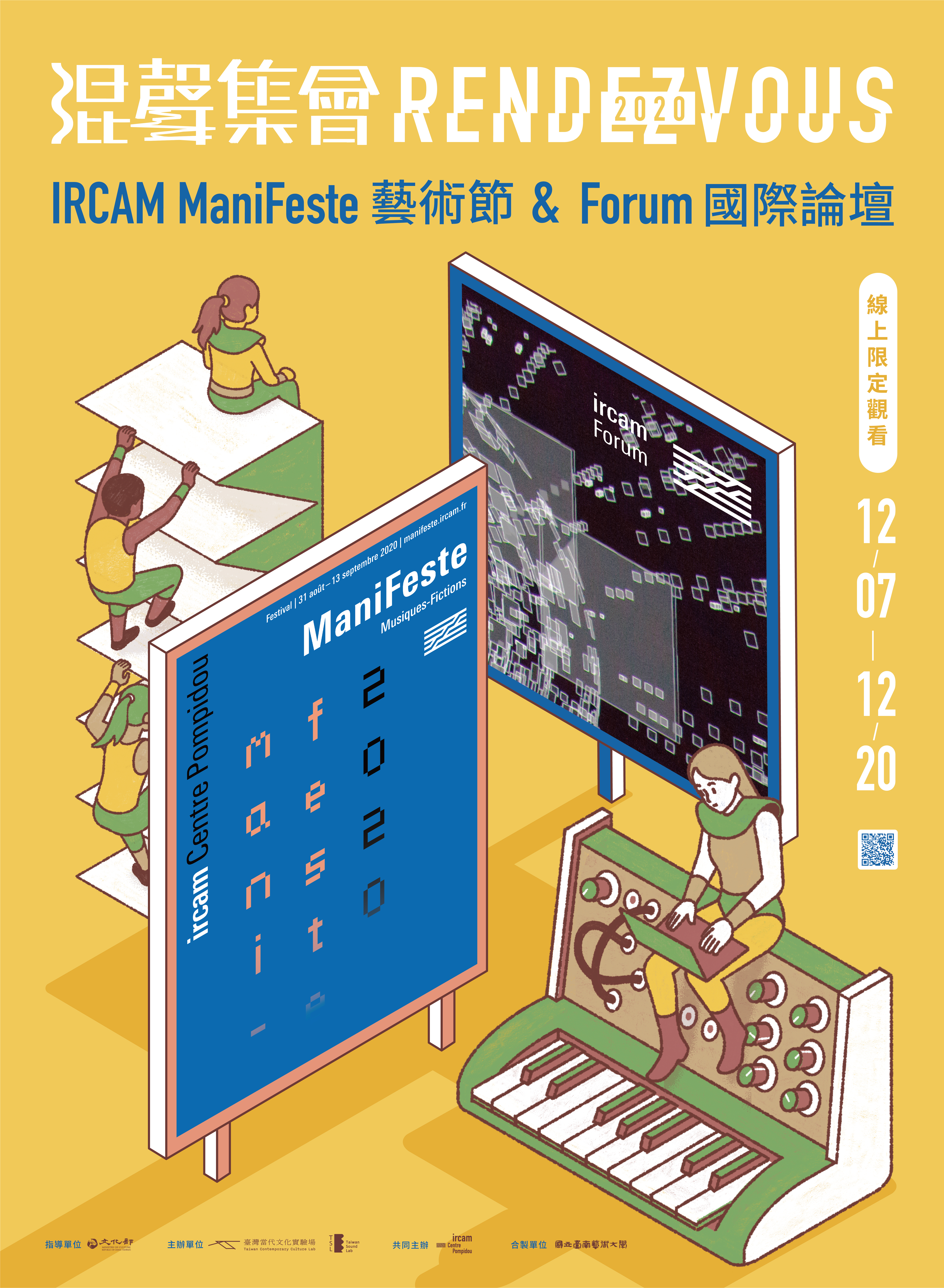 C-Lab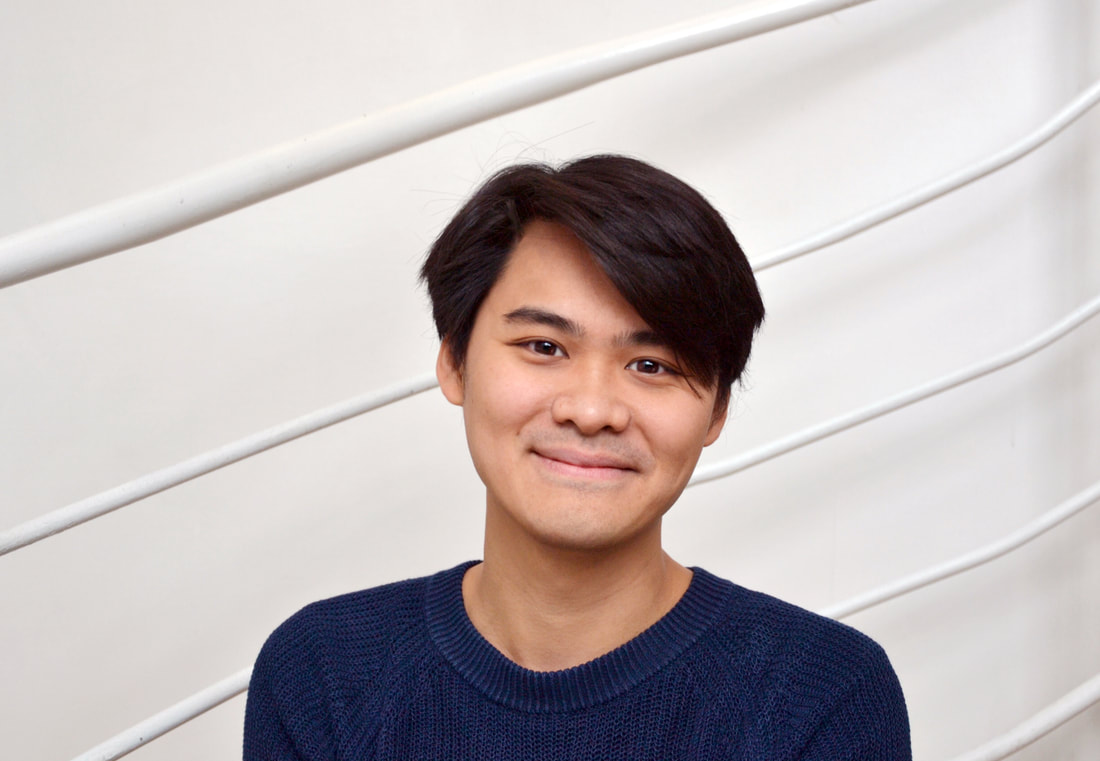 Biography
HUI Tak-Cheung is a Hong Kong-born composer currently resides in Taiwan. Hui received his B.A. in music at Hong Kong Academy for Performing Arts before obtaining his M.A. in music composition at Conservatorium van Amsterdam and D.M.A at Boston University. In 2017-18, he attended IRCAM Cursus under the support of Boston University Research Grants. His compositions often touch upon topics such as identity and memory. 
Over the course of his career, Hui's works have been present in different international festivals such as Huddersfield, Manifest, Gaudeamus Muziekweek, Goethe Institut Asian Composers' Showcase, and awarded numerous prizes. His works has been performed by MDI ensemble, New European Ensemble, JACK quartet, TAK ensemble, Das Neue, and he has received commissions from ensembles and soloists such as Eutopia Ensemble, Flex Ensemble, Joint Venture Percussion Duo, Nieuw Ensemble and Null-State. 
Abstract
Inclusive Improvisation
Treating "inclusive arts" as the point of departure, this speech is about how the combination of "musicking" improvisation and real-time electronic music bridges the gap between professional musicians and amateurs. With the example of the problems occurring in his ongoing project
On a Small Boat
(conceived for 20 elementary school students, concert flute and saxophone), the speaker will illustrate the way of using relatively simple instructions (e.g., images, texts, and utterance) to help amateur participants improvise via different media (e.g., musical instruments, vocal, mobile devices, and interactive electronic music), an immersive approach that allows the participants who have nothing in common in terms of music to engage actively in interactive improvisation. Meanwhile, the speaker will share with the audience his thinking on how to transmute limitations into signatures of works within such a context.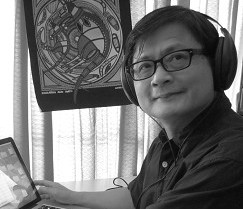 TSENG Yu-Chung, D.M.A., professor of computer/electronic music composition, director of IMU Sound Lab, former director of music technology master program at Institute of Music at National Chiao Tung University in Taiwan, R.O.C...
His music, written for both acoustic and electronic media, has been recognized with selection/awards from Bourges International Electroacoustic Music Competition (Selected work/1998/1999/2005), ICMA2011/2015 Music Award, Pierre Schaeffer International Computer Music Competition(1st Prize/2003,3rd Prize/2007), Città di Udine International Contemporary Music Competition(Special Mention of Jury/ 2003, Winning work/2006), MUSICA NOVA International Electroacoustic Music Competition (Finalist/2004/2005/2007,Honary Mention award/2009/2012,1st Prize/2010), Metamorphoses International Competition of Acousmatic Composition (Finalist/2006/2008/2010).
TSENG's works have also received many performances at festivals and conferences including 15 times International Computer Music Conference(1998-2017, China, Cuba, U.S.A., Singapore, North Ireland, Montreal, Hudersfield, Shanghai), Beijing International Electroacoustic Music Festival, Korean Seoul International Computer Music Festival, SEAMUS National Conference, Shanghai International Electroacoustic Music Festival, Dusseldorf Schumann Festival, UCM New Music Festival, Tokyo Asian Digital Music Festival, Prague Musica Nova, Brussels Metamorphoses.
He also received many composition commissions from National Foundation of Arts, National Chiang Kai-shek Cultural Center, Taipei Dance Circle, SuccPerc, National Taiwan Arts Education Center, Dance Forum, Council Hakka Affairs, and several instrumental performers.
His music can be heard on Selected Electroacoustic Music of Yu-chung Tseng (ISCM-Taiwan), CDCM Vol.28(U.S.A.), WOCMAT2006/2007/2009/2011(TCMA), Discontact iii(Canada), Pescara 2004, Contemporanea 2006 (Taukay, It.), Metamorphoses labels 2006/ 2008/2010(Belgium), SEAMUS 25th Anniversary CD(USA), KECD2 (Demark), Musica Nova 2009/2010 prize-winning CD(Czech), ICMC 2011DVD, and ICMC2015CD.
Recent years he found his interests in integrating various technologies including various sensors, wiimote, iPhone, iPad, laptop, self-designed instruments with Max/MSP. He feels highly interested in employing the IRCAM_ Spat HOA real time multichannel sound spatialization system to compose the musical space for his works.
Abstract
Musical Space, Spatial Music—On the Space and Sound of Electronic Music from the Perspective of Creators
1. Avant-garde spatial music composers—the spatial elements of instrumental music: a brief introduction to the pioneering works of spatial music by G. Gabrieli (a composer of the Venetian High Renaissance), G. Mahler (a composer of Romanticism), and the use of spatial elements in the traditional orchestral works by 20th-century composer C. Ives.
2. The spatial technologies of electronic music as well as their application and presentation: a short introduction to the development and application of electronic music-related spatial technologies, followed by a creator-centered review of the spatial design and sound presentation in Symphonie pour un homme seul by P. Schaeffer and P. Henry, Gesang der Jünglinge, Kontakte, and Helikopter-Streichquartett by K. Stockhausen, Artkulation by G. Ligeti, Poème électronique by E. Varese, and Turenas by J. Chowning.
3. A preliminary discussion about the roles and functions of spatial elements in my works of electronic music: explicating my spatial design strategies and their roles and functions in my works such as Fantasy, Crossing, Floating Sounds, Qishi, That Night...I Drank with the Moon, and Images of Taipei Soundscape.
IRCAM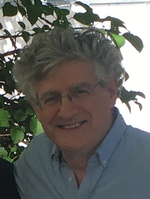 Georges Bloch
Biography
Georges Bloch is a composer and researcher. His compositions revolve around several centers of interest: strange spaces, interaction and collaboration with other artists. For instance, he composed music for the eighteenth-century Salt Factory in Arc-et-Senans, Beyeler Foundation, and worked with improvising musicians like Philippe Leclerc, Hervé Sellin and Jaap Blonk.Because of his interest for singing and opera, he has been linked to music-theater productions as well as studies in film music. He organized several cine-concerts with early talkies, playing also with the soundtrack. An Associate professor at Strasbourg University, he has been instrumental in developing
Tonmeister
cursus in France, and, as a researcher associated to Ircam in Paris, has been working for many years in the field of composed improvisation.
喬治.布洛赫(George Bloch)是一位作曲家暨研究者。他的作品圍繞著某些研究主題,包括奇特空間,以及與其他藝術家的互動和合作。舉例而言,他替十八世紀阿爾克-瑟南(Arc-et-Senans)的皇家鹽場,也就是現今的貝耶勒基金會美術館(Beyeler Foundation)作曲,並與菲利普.勒克萊爾(Philippe Leclerc)、賀維.謝林(Hervé Sellin),以及亞普.布隆克(Jaap Blonk)等即興音樂家合作。他對歌唱與歌劇深感興趣,因此也涉足音樂劇場製作與電影音樂研究。他使用早期的對講機舉辦了數場搭配電影原聲帶的電影音樂會。身為史特拉斯堡大學(Strasbourg University)的副教授,他促成了錄音製作人(Tonmeister)課程在法國的發展。同時,作為法國龐畢度「音樂與聲響研究統合中心」(IRCAM)的研究員,布洛赫也在即興作曲(composed improvisation)領域深耕多年。
Abstract
Many motivations can be found for conceiving and developing improvising machines or, rather, machines co-improvising with (human) live musicians. As far as I am concerned, one of the main motives has to do with composition. For a long time, I have been looking – and am still looking – for this rare bird called
composed improvisation
, this elusive setup allowing to combine, at the same time, the immediate reaction of seasoned improvisers with the formal sophistication of a planned composition.This sophistication is hard to achieve in an improvisatory context. First, for a simple problem of
Memory
: musical composition relies on more or less repeated elements, and it is almost impossible to ask from improvising performers a perfect memory of what they have played. Perfect memory, however, is an easy task for a computer. And more can be asked from it: some kind of connection between these recorded elements, allowing a navigation into the memory along relevant parameters, like musical context or incidence. Finding a pregnant classification which induces a convincing recombination is already an interesting scientific result regarding musical perception; notably, if the given classification works for varied musical styles, ignoring specific stylistic constraints (such a classification could be called "agnostic").However, composed improvisation aims at proposing a composition, that is, some type of tone organization presented, at least, under the simplified form of a
Scenario
. Being based on a specific vocabulary, scenarios necessarily rely on stylistic features. The first part of
Three Ladies
makes use the harmonic grid of Gershwin's
The Man I Love
. The actual choice of such a grid implies some kind of repertoire, even if subsequent parts can prove how stylistic references can somehow be twisted by extraneous associations.With this kind of harmonic constraint, at first, the musician is listening to the machine. Situations where the machine is made to
listen
to the improviser are fascinating. Whatever the style of the performer, the listening machine will link it to parts of its memory endowed with very distinct musical styles, forcing the performer to some strategy of adaptation.Furthermore, when the improvising machine is
seen
, that is the recombined improvisation of one or several of the five ladies is seen – the original three singers being now five ladies –, one gets a different feeling of what is happening; reacting to a picture is often more immediate, more dramatic than reacting to a music who effect is often more depending on some kind of repetition. And
watching

 
the machine yields different reactions from the improviser.Last but not least, let us not forget that our setup comprises not only a performer able to get himself or herself of any musical situation, but also somebody behind the machine, ready to modify any parameters on the fly. To cheat is also a very convenient playing mode for music.
即興創作、記憶、情境、聆聽與觀看:《仨伶》計畫許多動機促成了即興創作機器——或者說,與(人類)音樂家共同即興創作的機器——的構思與發展。我認為,其中一個主要動機與作曲有關。長久以來,我一直在尋找這個稱為即興作曲(composed improvisation)的稀有物種,其難以捉摸的結構安排能夠同時結合經驗豐富的即興創作者的即時反應與規劃性作曲的形式精密性。人們很難在即興創作的脈絡下達到這種精密性。首先,人類的記憶力即為一個顯著問題:儘管音樂作品或多或少仰賴重複的元素,但要求即興演奏者完整記住他們所演奏過的音樂,簡直是強人所難。然而,對電腦而言,完美的記憶是一項再簡單不過的工作。而且我們還可以要求電腦做得更多:把這些被記錄的元素連結起來,使人們能夠依據相關參數(例如音樂脈絡或事件)探索這些記憶。值得注意的是,找出一種意義重大的分類,從而催生一種令人信服的重組(recombination),已是一項關於音樂認知科學的有趣結果,前提是這種分類必須適用於各種音樂風格,並忽略特定風格限制(此種分類可稱為「不可知論的」[agnostic])。然而,即興作曲旨在提出一種作曲方式,它至少是透過某個情境的簡化形式所呈現的某類型音調組構。由於情境是奠基於某種特定語彙,所以必然仰賴風格特性。《仨伶》計畫的第一部分利用喬治.蓋希文(George Gershwin)《我愛的人》(The Man I Love)這首歌曲的泛音網格(harmonic grid)。選擇這個網格意味著某種曲目,即使該計畫的後續部分能夠證明,風格參照如何在某種程度上因非直接相關的關聯而產生扭曲。首先,由於此種泛音限制,音樂家其實是在聆聽機器。讓機器聆聽即興創作者這種情境是很吸引人的。無論演奏者的風格為何,這部機器會將之連結至其所擁有的獨特風格,迫使演奏者採取某種適應策略。此外,當觀眾「看見」這部即興創作機器時,也就是這五位女士中的一至數位重組後的即興創作被看見——原本的三位歌者現在變成五位女士——觀眾就會對正在發生的事有另一種感覺;對一張圖片做出的反應,通常會比對更仰賴重複性的音樂效果作出反應更立即且更戲劇性。因此,「觀看」這部機器會讓即興創作者做出不同的反應。最後但同樣重要的一點是,不要忘記我們的安排設定不只是由一位能進入任何音樂情境的表演者所組成,還包括在這部機器背後的某人,準備好即時修改任何參數。就音樂而言,欺騙也是一種非常合宜的演奏模式。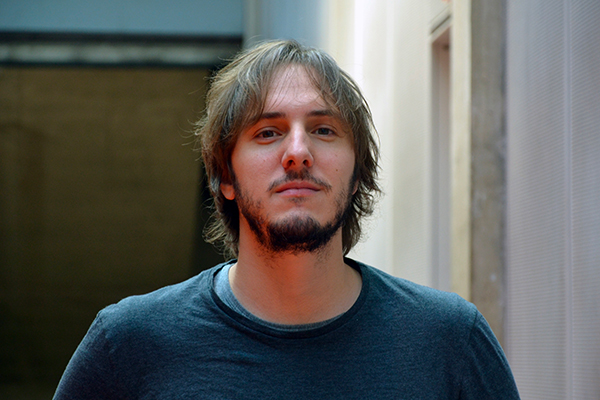 Daniele Ghisi
Biography
Daniele Ghisi studied composition at the G Donizetti conservatory in Bergmao under S. Gervasoni – and in 2007 received his diploma with honors. From 2008 to 2011 he participated in IRCAM's Cursus program in composition and computer music, and in 2015 began a doctorate in music: research in composition, organized in collaboration with Sorbonne Université and IRCAM. Ghisi also holds a Master's degree in mathematics from the University of Milan-Bicocca. Since 2010, he has developed, alongside composer Andrea Agostini, a library for computer-assisted composition "bach: automated composer's helper", for which they won the AFIM-Jeune Chercheur award and the A. Piccialli award in 2012. He is the co-founder of the blog 
nothing.eu
, to which he contributes regularly. At Ircam from October 2014 to December 2017.
丹尼爾.吉西(Daniele Ghisi)曾於貝爾加莫音樂學院研習作曲,受當代義大利作曲家斯特凡諾.爵瓦索尼(Stefano Gervasoni)的指導,於2007年以優異成績取得畢業文憑。2008至2011期間,他在法國龐畢度「音樂與聲響研究統合中心」(IRCAM)攻讀作曲與電腦音樂學程,並於2015年成為博士生,在索邦大學(Sorbonne Université)與IRCAM合作規劃的專案中鑽研作曲。此外,吉西也擁有米蘭比可卡大學(University of Milan-Bicocca)的數學碩士學位。他與作曲家安德烈.雅果史蒂尼(Andrea Agostini)自2010年開始著手研發一套名為「巴哈:自動作曲助手」的電腦輔助作曲庫,因此於2012年獲得法語區音樂資訊科學協會(AFIM)青年研究者獎與阿爾度.皮恰利(Aldo Piccialli)獎。吉西是部落格nothing.eu的共同創立者之一,並定期在該部落格上發表相關作品。
吉西曾於2014年10月至2017年12月期間攻讀IRCAM與巴黎第六大學、巴黎索邦大學及國立巴黎高等音樂暨舞蹈學院合作的音樂作曲研究博士學位。
Abstract
In the talk I will present some lines of interests that informed my latest piece "On that April morning she rose from her bed and called", for voice, ensemble and electronics, including the duality between acoustic and electronic sounds, the role of corpus-based computer-aided composition, and the organization of the musical space.
這場報告談論的是我結合人聲、樂團與電子樂的最新作品《那個四月的早晨,她從床上起身接著大聲呼喊》,以及啟發這件作品的一些要素,包括原聲與電子聲響的二元性、以語料庫為基礎的電腦輔助作曲之角色,以及音樂空間的組構。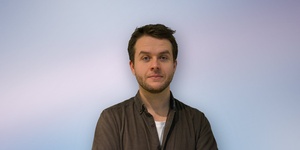 Jérome Nika
Biography
Jérôme Nika is researcher in human-machine musical interaction in the Music Representations Team at Ircam. He graduated from the French Grandes Écoles Télécom ParisTech and ENSTA ParisTech. In addition, he studied acoustics, signal processing and computer science applied to music, and composition. He specialized in the applications of computer science and signal processing to digital creation and music through a PhD (Young Researcher Prize in Science and Music, 2015; Young Researcher Prize awarded by the French Association of Computer Music, 2016), and then as a researcher at Ircam. His research focuses on the introduction of authoring, composition, and control in human-computer music co-improvisation. This work led to numerous collaborations and musical productions, particularly in improvised music (Steve Lehman, Bernard Lubat, Benoît Delbecq, Rémi Fox) and contemporary music (Pascal Dusapin, Marta Gentilucci). In 2019 - 2020, his work was involved in 3 ambitions productions : Lullaby Experience, an evolutive project by composer Pascal Dusapin, and two improvised music projects: Silver Lake Studies, in duo with Steve, and C'est Pour ça, in duo with Rémi Fox. In 2020 he is in residency at Le Fresnoy – Studio National des Arts Contemporains.
 傑洛姆.尼卡(Jérome Nika)是法國龐畢度「音樂與聲響研究統合中心」(IRCAM)音樂再現團隊(Music Representations Team)的人-機音樂互動研究員,畢業於巴黎高等電信學院(French Grandes Écoles Télécom ParisTech)與巴黎高等先進技術學院(ENSTA ParisTech)。此外,他也研究聲學、信號處理、應用於音樂的電腦科學,以及作曲。尼卡在攻讀博士學位期間,習得如何將電腦科學與信號處理應用至數位創作與音樂(2015年榮獲科學與音樂領域青年研究者獎;2016年獲頒法國電腦音樂協會青年研究者獎),之後於IRCAM擔任研究員。他的研究聚焦於人-機協同即興創作音樂的編寫、譜曲與控制。這件作品促成了多項合作與音樂製作,尤其是在即興音樂(史蒂夫.雷曼[Steve Lehman]、伯納德.盧巴特[Bernard Lubat]、貝諾瓦.德爾貝克[Benoît Delbecq]、雷米.福克斯[Rémi Fox])與當代音樂(帕斯卡.杜斯潘[Pascal Dusapin]、瑪塔.珍蒂魯奇[Marta Gentilucci])領域。2019至2020年間,他的創作被納入三項雄心勃勃的製作計畫:《搖籃曲體驗》(Lullaby Experience)——作曲家杜斯潘(Pascal Dusapin)的滾動式計畫,以及另外兩項即興音樂計畫:與雷曼搭檔的《銀湖研究》(Silver Lake Studies),以及與福克斯搭檔的和《這就是為什麼》(C'est Pour ça)。2020年,他在法國菲諾爾國立當代藝術工作室(Le Fresnoy – Studio National des Arts Contemporains;網站https://jeromenika.com)擔任駐村藝術家。
Abstract
The presentation will focus on the articulation of three research themes carried out by the Music Representations team: the integration of scenarios in music generation processes, the dialectic between reactivity and planning in interactive human-computer music performance, and the meta-composition of high-level musical processes. Resulting from this work, the DYCI2 library of generative musical agents combines machine learning models and generative processes with reactive listening modules. It allows to address the composition of the "musical memories" of the agents, as well as the structures underlying their musical discourses, and their listening and reaction mechanisms. More than 60 artistic performances have brought these tools into play since 2016 (Ensemble Modern, Frankfurt; Annenberg Center, Philadelphia; Centre Pompidou, Collège de France, Le Centquatre, Paris; Montreux Jazz festival, etc.), particularly in improvised music (Steve Lehman, Bernard Lubat, Benoît Delbecq, Rémi Fox) and contemporary music (Pascal Dusapin, Marta Gentilucci).
我的報告將闡明「音樂再現團隊」著手的三大研究主題:音樂生成過程中的情境整合、人-機互動音樂表演中反應性與規劃之間的辯證,以及高層次音樂過程的後設作曲。由此所獲得的成果,也就是DYCI2這個生成性音樂代理庫,運用反應聆聽模組將機器學習模式與生成過程相結合。它能處理代理者「音樂記憶」的作曲、其音樂論述的基礎結構,以及他們的聆聽與反應機制。自2016年起,已有超過60場的藝術表演使用這些工具(法蘭克福的摩登樂團[Ensemble Modern]、費城的安能堡中心[Annenberg Center]、龐畢度中心[Centre Pompidou]、法蘭西公學院[Collège de France]、巴黎104藝術中心[Le Centquatre, Paris],以及蒙特勒爵士音樂節[Montreux Jazz festival]等),尤其是在即興音樂(史蒂夫.雷曼[Steve Lehman]、伯納德.盧巴特[Bernard Lubat]、貝諾瓦.德爾貝克[Benoît Delbecq]、雷米.福克斯[Rémi Fox])與當代音樂(帕斯卡.杜斯潘[Pascal Dusapin]、瑪塔.珍蒂魯奇[Marta Gentilucci])領域。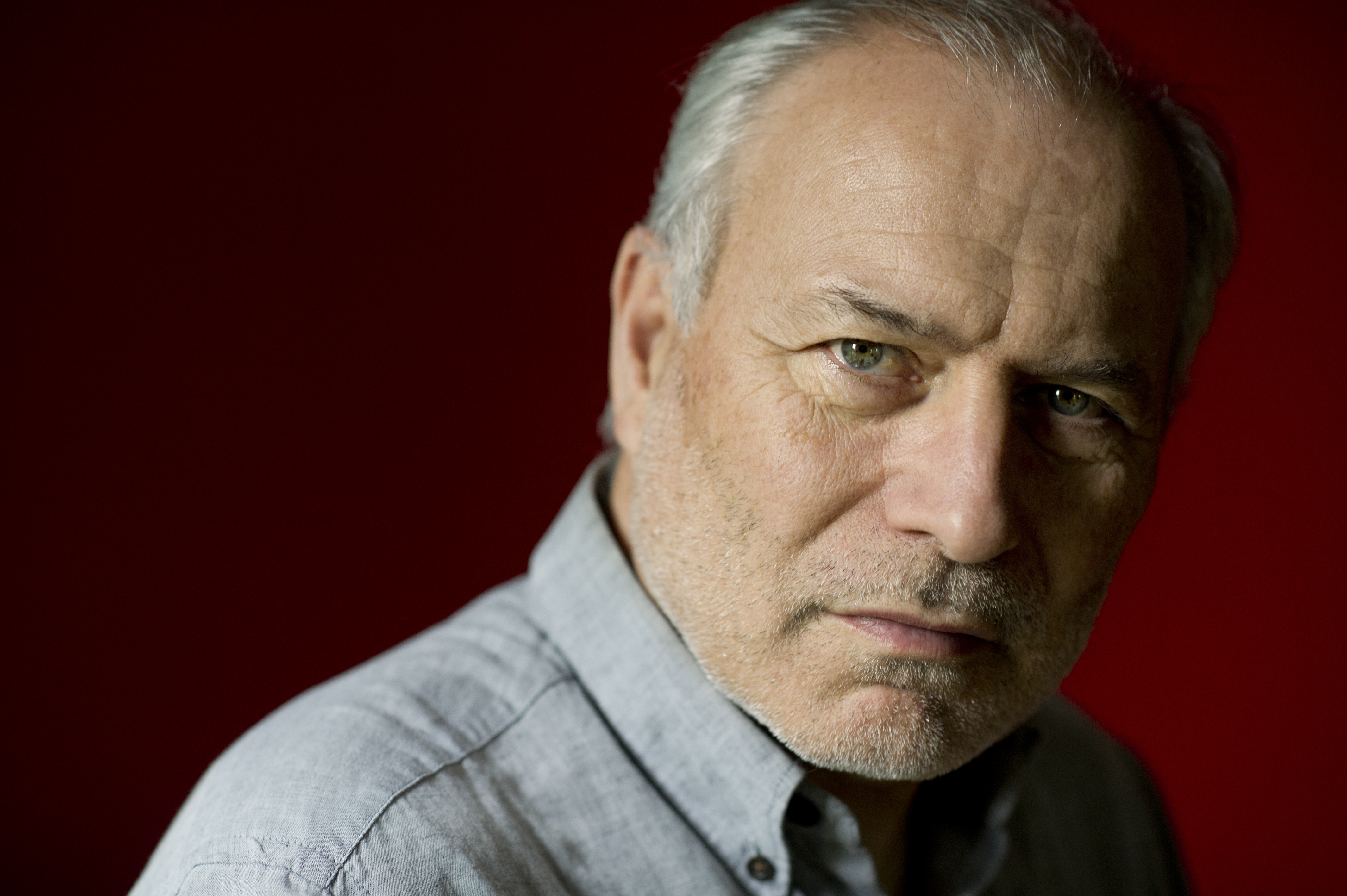 © J.B. MILLOT
Hervé Sellin
Biographie
Hervé SELLIN is a jazz pianist and composer with numerous albums to his credit ("Thèmes et Variations" (2000); "HERVÉ SELLIN TENTET " Marciac New-York express " (2008) which will receive the award " Best French jazz album 2008 " by the Jazz Academy; "PASSERELLES" and "ALWAYS TOO SOON" (2017); "Claude Debussy, Jazz Impressions" (2018); "Dedication" (2020)). He has also been a professor at the Conservatoire national supérieur de musique de Paris since 1993 (Jazz and Improvised Music Department and Pedagogy Training Department) and was a professor at Sciences-Po Paris from 2013 to 2018 (artistic workshops) Chevalier des Arts et Lettres. In parallel to his career as a jazz musician, Hervé Sellin has participated in numerous studio recordings alongside Michel Legrand, Vladimir Cosma, François Rauber, Claude Bolling ... He also directed the theater show "Cabaret" directed by Jerome Savary and accompanied many song artists: Charles Aznavour, Gilbert Bécaud, Jacqueline, Danno, Magali Noël ...
艾爾維.賽林(Hervé Sellin)
艾爾維.賽林身兼爵士鋼琴家與作曲家,發行了許多令人讚賞的專輯,包括《主題與變化》(Thèmes et Variations)(2000)、獲頒爵士學院(Jazz Academy)2008年最佳法國爵士專輯獎的《艾爾維.賽林十重奏》(HERVÉ SELLIN TENTET—Marciac New-York express)(2008)、《閘道》(PASSERELLES)(2017)、《總是空歡喜》(ALWAYS TOO SOON)(2017),《克勞德.德布西——爵士印象》(Claude Debussy, Jazz Impressions)(2018),以及《奉獻》(Dedication)(2020)。他自1993年起在巴黎國立高等音樂舞蹈學院(Conservatoire national supérieur de musique de Paris)爵士暨即興音樂系和教學法訓練系任教。2013至2018年間,他也曾為巴黎政治學院(Sciences-Po Paris)的教授,並獲頒法國藝術與文學騎士勳章。身為爵士音樂家,賽林曾參與錄製米榭.李葛蘭(Michel Legrand)、伏拉迪米爾.科斯馬(Vladimir Cosma)、弗朗索瓦.勞伯(François Rauber),以及克勞德.波林(Claude Bolling)等人的作品。他指導過熱羅姆.薩瓦里(Jerome Savary)執導的音樂劇《酒店》(Cabaret),也曾為夏爾.阿茲納弗(Charles Aznavour)、吉爾伯特.貝考(Gilbert Bécaud)、賈桂琳(Jacqueline)、丹諾(Danno),以及瑪加麗.諾爾(Magali Noël)等諸多歌唱藝術家伴奏。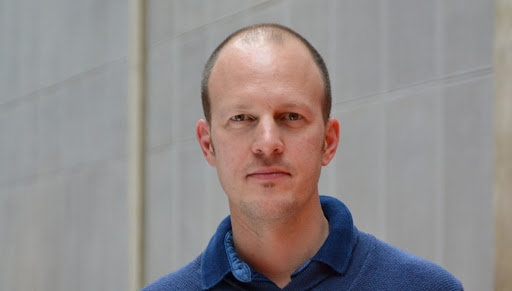 Greg Beller
Biography
Greg Beller works as an artist, researcher, teacher and designer in computer music for contemporary art. At the crossroads of arts and sciences at IRCAM, he was successively a PhD student on expressivity generating models and their applications to speech and music, a designer in computer music, director of the Research/Creation Interfaces department and product manager of the IRCAM Forum. He is currently doing a second PhD on "Natural Interfaces for Computer Music" at the HfMT in Hamburg. 
葛雷格.貝勒(Greg Beller)
葛雷格.貝勒為當代藝術電腦音樂領域的藝術家、研究者、教師與設計師。在「音樂與聲響研究統合中心」(IRCAM),佇立於藝術與科學的十字路口,他首先成為IRCAM的博士生,鑽研表現性生成模型及其於言語與音樂方面的應用,之後陸續擔任電腦音樂設計師、研究/創造介面部門的主持人,以及IRCAM論壇的產品經理。他目前正在漢堡音樂與戲劇學院(Hochschule für Musik und Theater Hamburg)攻讀第二個博士學位,研究主題是「電腦音樂的自然介面」。

Markus Noisternig 
Biography
Markus Noisternig is Head of Music Research and Researcher in Audio and Acoustics at the STMS Lab of the Institut de Recherche et Coordination Acoustique/Musique (IRCAM), the Centre National de la Recherche Scientifique (CNRS) and the Sorbonne University in Paris. He lectures Sound Art at the Zurich University of the Arts, Media and Sound Art at the Karlsruhe College of Arts and Design, and Audio Signal Processing at the Institute of Electronic Music of the University of Music and Performing Arts Graz.
Markus Noisternig bridges the fields of experimental music and scientific research in immersive 3-D audio and is widely known for his works at the intersection of artistic creativity and scientific discovery. As an artist and performer of electronic music, he has participated in numerous collaborative projects with well-known composers and ensembles of New Music, which have performed in key European and international festivals.
馬庫斯.諾斯特尼克(Markus Noisternig)在格拉茨工業大學(Graz University of Technology)研讀音訊工程與聲學,並於格拉茨音樂與表演藝術大學(University of Music and Performing Arts Graz)主修電腦音樂作曲,以優異的成績取得聲學、音訊處理與心理聲學博士學位。他目前為STMS 實驗室聲學暨認知空間研究團隊的研究員,卡爾斯魯爾藝術與設計大學訪問教授,並於蘇黎士藝術大學(Zurich University of the Arts )與格拉茨音樂與表演藝術大學電子音樂研究所擔任講師。諾斯特尼克的作品融合了實驗音樂與沉浸式立體聲頻的科學研究,往往以出現在藝術創意與科學發現的交匯處而著稱於世。他身兼電子音樂藝術家與表演者,參與了許多與著名新音樂運動(New Music)作曲家及樂團合作的計畫,這些合作計畫的成果均於重要的歐洲與國際音樂節上發表演出。
Abstract
Spatial Audio Matters – Exploring the Relationship between Sound and Space 
空間音頻有關係——探索聲響與空間之關聯
Music and media art often expand the boundaries of the artistic play with sound in space through the use of immersive audio technology. Sound is no longer only structured in time, but also in space. Space and time appear to each other in an equal relationship, and space is understood as musical parameter.
In his talk, Markus Noisternig discusses the impact of novel audio technologies as a means to formalise space as a musical parameter, as well as the potential pros and cons of different immersive audio systems with respect to their artistic use.
音樂與媒體藝術時常運用沉浸式音頻科技,在空間中拓展聲音藝術表演的疆界。聲響不再只是在時間裡被組構,在空間中亦然。空間與時間看似彼此平等,而空間則被理解為音樂參數。新式音頻科技能夠把空間轉化成音樂參數的形式。馬庫斯.諾伊斯特尼希(Markus Noisternig)將在其講座中探討這類新式音頻科技所產生的影響,以及不同的沉浸式音頻系統應用至藝術領域的潛在利弊。