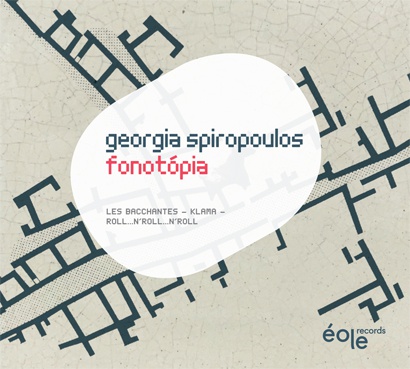 Fonotopia gathers three works with electronics—for solo voice, for choir, and for harp— composed at IRCAM between 2006 and 2015:

- "Les Bacchantes", Solo opera brut for one singer-performer, electronics and lights, after Euripides. For the composition of this piece, Georgia Spiropoulos has been used Max/Msp ("virtual masks" that allow voice transformation and material generation on studio and live), Spat and Audiosculpt.
-"Klama" (Lament), for 8-part mixed choir, electronics and sound documents. The composition of this work has been done with OpenMusic Max/Msp ("masks"), Spat and Audiosculpt.
-Roll...n'Roll...n'Roll", for harp and electronics. For the composition of this piece, she used OpenMusic and Antescofo ("virtual score" for the treatment of the harp and the generation of materials entirely in live) which controls Max/Msp and Spat.
Working with materials both abstract and concrete, delicate and raw, Georgia Spiropoulos creates a multi-faceted sound world, a music of contrasts where composition encounters contemporary vocality, instrumental writing, orality, and electronics. Médéric Collignon, Laurence Equilbey and the Accentus Choir, and Hélène Breschand are the indefatigable companions on this voyage.

For more information on Georgia Spiropoulos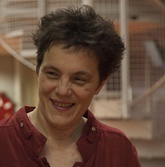 For more information of the creation of her CD

CD available here