José Miguel Fernández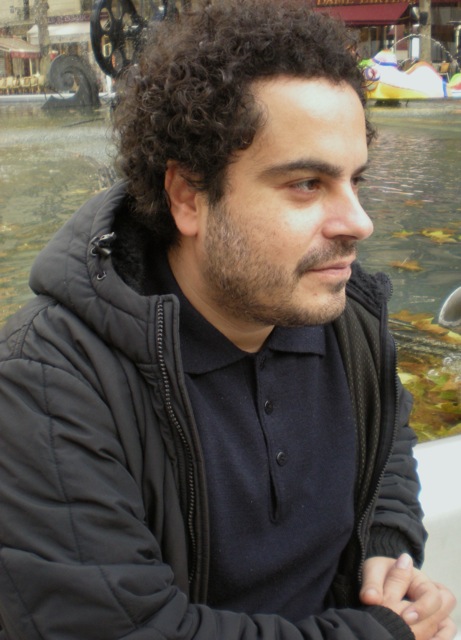 José Miguel Fernández studied music and composition at the University of Chili and at the Laboratory for Musical Research and Production (LIPM) in Buenos Aires, Argentina. He then studied composition at the Conservatoire National Supérieur de Musique et de Danse de Lyon and followed the Cursus program in composition at IRCAM. He composes instrumental, electroacoustic, and mixed music works. His works have been performed in the Americas, Europe, Asia, and Oceana and he has produced mixed music and electroacoustic concerts in several festivals.José Miguel Fernández won the international electroacoustic music competition in Bourges (2000), the Grame-EOC's international composition competition in Lyon (2008), and the Giga Hertz Award from the ZKM/EXPERIMENTALSTUDIO in Germany (2010). In 2014, he was chosen by IRCAM for the artistic research residency on interaction in mixed music works. He is currently in the music doctorat program (research in composition) at IRCAM organized in collaboration with Sorbonne Université and the UPMC.His research project focuses primarily on writing for electronics and research on new tools for the creation of mixed and electroacoustic music.In parallel to his activity as a composer, he works on a range of educational projects and creation in connection with computer music.
José Miguel Fernández 在阿根廷布宜诺斯艾利斯的Chili大学和音乐研究与制作实验室(LIPM)学习音乐和作曲。之后,他在里昂国家高等音乐与舞蹈学院学习作曲,并在IRCAM学习了Cursus课程。他创作乐器,电声和混合音乐作品。他的作品曾在美洲,欧洲,亚洲和大洋洲演出,并在多个音乐节上制作了混合音乐和电声音乐会。
José Miguel Fernández赢得了Bourges国际电声音乐比赛(2000),Grame-EOC在里昂举办的国际作曲比赛(2008),以及德国ZKM / EXPERIMENTALSTUDIO颁发的Giga Hertz奖(2010年)。 2014年,他被IRCAM选为混合音乐作品互动的艺术家驻留。他目前正在就读索邦大学和UPMC合作举办的IRCAM音乐博士课程(作曲研究)。
他的研究项目主要集中在电子音乐写作和研究混合和电声音乐创作的新工具上。
在作为作曲家的活动的同时,他还参与了一系列与计算机音乐相关的教育项目和创作。
Marc Battier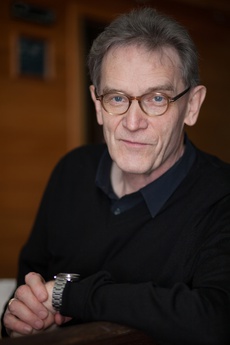 is an electroacoustic music composer and a distinguished professor at Shenzhen University. He is also emeritus professor at Sorbonne University (Paris) and has been teaching at the University of California (San Diego and Irvine, USA), the Montreal University in Canada and Aichi University of the Arts in Japan. He worked at the IRCAM (Paris) music research institute, founded by Pierre Boulez. In his young years, he has been assistant to well known composers such as  John Cage, François Bayle, Karlheinz Stockhausen, Joji Yuasa and others. As a musicologist, he has published many articles and several books on the history of electronic music and is active with professional journals such a Computer Music Journal, Leonardo Music Journal and Organised Sound
He is particularly interested by electronic music in Asia and has founded a research network, EMSAN, which means Electroacoustic Music Studies Asia Network. He also is a founder of the Electroacoustic Music Studies Network which organizes annual conferences to develop musicology of electronic music and he hopes to organize a conference here in Shenzhen in the coming years.
For his work as composer, he has received many commissions from France, USA, China, Japan, and has composed many works, including several for Asian instruments, often presented in the CCOM festival in Bejing. He also has made music for art films. 
电子音乐作曲家,深圳大学客座教授。他还是索邦大学(巴黎)的名誉教授,并曾在加州大学(美国圣地亚哥和欧文),加拿大蒙特利尔大学和日本爱知艺术大学任教。他曾在
Pierre Boulez
创立的
IRCAM
(巴黎)音乐研究所工作。在他年轻的时候,他一直是多位著名作曲家的助手,如
John Cage
,
FrançoisBayle
,
Karlheinz Stockhausen
,
Joji Yuasa
等。作为一名音乐学家,他发表了许多关于电子音乐史的文章和著作,并积极参与计算机音乐杂志,莱昂纳多音乐杂志和组织声音等专业期刊。
他对亚洲的电子音乐特别感兴趣,并建立了研究机构
EMSAN
,代表电子音乐研究亚洲网络的缩写。他还是电子音乐研究机构的创始人,该机构组织年度会议以研究电子音乐学,他希望在未来几年在深圳组织一次会议。
作为作曲家,他收到了来自法国,美国,中国,日本的许多委约,并创作了许多作品,其中包括一些亚洲乐器,通常在北京的
CCOM
音乐节上演。他还为艺术电影制作音乐。
Mikhail Malt  

I am a Researcher in the Musical representations team of IRCAM, Computer Music Designer Teacher (within the IRCAM Department of Pedagogy), Associate Research Director at Sorbonne University and Composer. I have a scientific and musical background (Engineering, composition and conducting) and my research focuses mainly on the theme of computer-assisted music writing (computer-assisted composition) and musical formalization.Since my arrival at IRCAM (October 1990 as a student and 1992 as a research composer) my main activity has been between research and teaching especially in the composition and computer music curriculum.Currently, my work is developing on three axes: • Modeling and musical representation: the study of the expressivity of formal models in computer-assisted composition, and in real-time generative music, and the modeling of open works),
• the development of interfaces and tools for computer-assisted composition,
• musical analysis and computer-assisted musical performance and musical creation.Email : Mikhail.Malt (at) ircam.fr
我是IRCAM音乐表现团队的研究员,计算机音乐设计师,教师(IRCAM教育部),索邦大学副研究主任和作曲家。我有科学和音乐背景(工程,作曲和指挥),我的研究主要集中在计算机辅助音乐写作(计算机辅助作曲)和音乐形式化。
自从我到达IRCAM(1990年10月作为学生,1992年作为研究学者作曲家)以来,我的主要活动是研究和教学之间,尤其是作曲和计算机音乐课程。
目前,我的工作是在三个轴上发展:
建模和音乐表现:正式模型在计算机辅助作曲,实时生成音乐和开放作品建模中的表现力研究,
开发用于计算机辅助作曲的界面和工具,
音乐分析和计算机辅助音乐表演和音乐创作。
Augustin Muller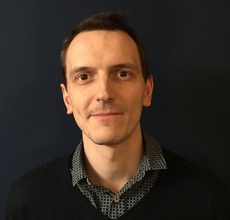 After studying music (classical percussion, jazz and improvised music) and scientific studies, Augustin Muller was trained at the Conservatoire de Paris (CNSMDP) and graduated from the Higher Training at the Métiers du Son in 2010. Specialized in computer music production , since then, he works in France and abroad with different artists, ensembles (the Balcon, the Ensemble Intercontemporain, International Contemporary Ensemble, 2e2m, the Geneva Chamber Orchestra ...) for concerts and festivals (Manifesto Ircam, Musical Biennale of Venice, Musica, Berlioz Festival ...).Coming from a generation directly confronted with the question of the interpretation of the mixed repertoire, he wrote his Master thesis at IRCAM on this subject. He works there since regularly for projects of concerts, research or creations.Augustin has worked with many composers (M Levinas, Garcia-Velasquez, R.HP Platz, JP Carreño, L. Durupt, F. Bedrossian ...), musicians and performers and is involved in several projects at the level of sound diffusion, electronics and new technologies, as for example with the ensemble Le Balcon since 2008. In 2014, he realized the electronic part and the sound design of the opera Le Petit Prince by Michael Levinas from St Exupéry for the Opéra de Lausanne, the Lille Opera and the Théâtre du Châtelet.Former student of the generative improvisation class of the CNSMDP, Augustin also works with many improvisers (ONCEIM & Stephen O'Malley, Frederic Blondy, Eve Risser, Jean-Luc Guionnet ...) for discographic projects or concerts (festival METEO, CRAK ...)
在学习音乐(古典打击乐,爵士乐和即兴音乐)和科学后,Augustin Muller在巴黎音乐学院(巴黎音乐学院)深造,于2010年毕业。从事电脑音乐制作,从此,在法国工作,和国内外不同的艺术家,合唱团(the Balcon, the Ensemble Intercontemporain, International Contemporary Ensemble, E2M,日内瓦的室内乐团...)音乐会和音乐节合作( Ircam Manifesto,威尼斯音乐双年展,Musica,柏辽兹节......)。
就直接面对混合曲目的解释这一问题,在IRCAM实现了自己的硕士论文。他定期在那里工作,参加音乐会,研究或创作项目。
Augustin Muller曾与许多作曲家(M Levinas, Garcia-Velasquez, R.HP Platz, JP Carreño, L. Durupt, F. Bedrossian ...),音乐家和演奏员工作,参与多个项目负责扩声,电子音乐和新技术实现,如,从2008年起与Le Balcon乐团合作,2014年他曾为歌剧的小王子实现电子和声音设计。
作为曾经CNSMDP即兴生成课程的成员,也与许多即兴表演家(ONCEIM & Stephen O'Malley, Frederic Blondy, Eve Risser, Jean-Luc Guionnet ...)合作音乐会(METEO艺术节,CRAK ...)
Share on Twitter
Share on Facebook