Forum Ircam @ Shanghai
Conservatory of Shanghai (20,Fenyang Rd, Shanghai , China, 200000, Shanghai)

Thursday 31 October 2019

08h00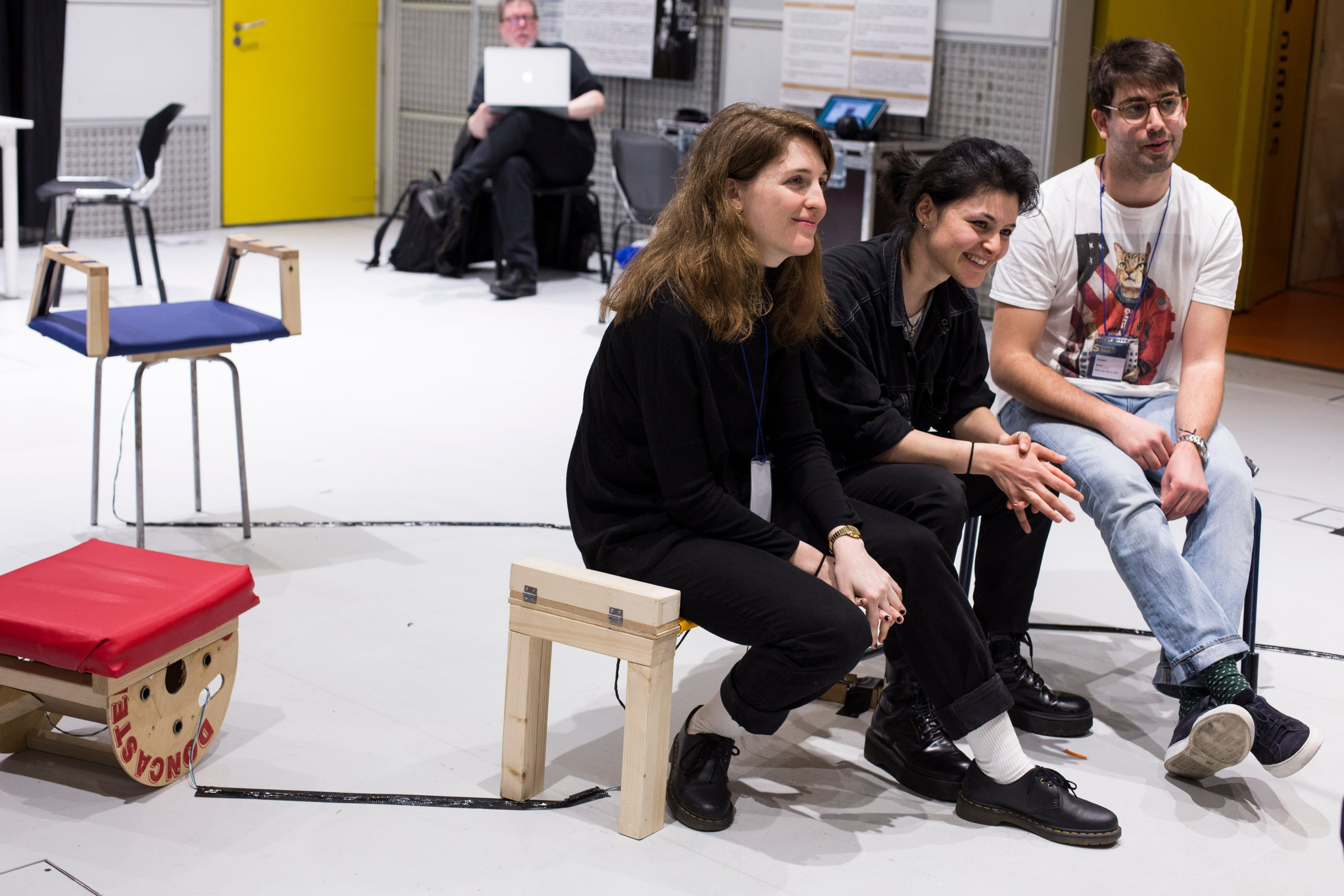 ©Sébastien Calvet
About /关于
This IRCAM Forum is an international meeting for the community of sound and music technologies experts. This event is organized once a year in Paris and once a year in a city in the world.
IRCAM论坛,作为年度国际会议,旨在汇集世界各地的音乐科技领域的专家学者。论坛在法国巴黎和世界各地城市轮流举办。
Forum IRCAM @ Shanghai will be a joint event with Shanghai International Electronic Music Week (EMW), which is host by Shanghai Conservatory of Music.
Shanghai International Electronic Music Week (EMW) was established in 2006, hosted by the Shanghai Conservatory of Music and organized by the Music Engineering Department of Shanghai Conservatory of Music. The EMW is aimed to create an international, cutting-edge stage in the field of electronic music; to show the newest compositions, sound installations, and research developments in electronic music around the world; and to provide a platform for the premiere and release of electronic music compositions by the world's new generation of composers.
Graduate School of Shanghai Conservatory of Music maintains a close relationship with Princeton University, Hamburg University of Music and Theatre, Centre Georges Pompidou IRCAM, Stanford University CCRMA, Columbia University in the City of New York CMC and other international top electronic music institutions and famous universities and regularly holds academic exchanges including lectures, master classes and so on. The research areas including interactive electronic music, computer music, algorithmic composition, concept of sound space, 3D audio technique, music analysis assisted by electronic methods etc. Graduate school is committed to developing master and doctoral talents major in electronic music.
2019 IRCAM论坛,将作为上海国际电子音乐周特别单元,在上海音乐学院举办。
 上海国际电子音乐周(EMW)创办于2006年,由上海音乐学院主办,上海音乐学院音乐工程系承办。旨在搭建一个在电子音乐领域最国际化的、最前沿的舞台,展示全球最新的电子音乐作品、声音艺术装置和电子音乐技术研发成果。同时,也给中国作曲家和新生代作曲家提供一个电子音乐作品首演和发布的平台,以促进中国电子音乐的发展。
 上海音乐学院研究生部与普林斯顿大学、汉堡音乐与戏剧大学、法国蓬皮杜艺术中心IRCAM、斯坦福大学CCRMA、哥伦比亚大学CMC等国际顶尖电子音乐机构及知名大学保持着密切联系,定期举办讲座、大师课等学术交流活动。研究范围包括互动电子音乐、计算机音乐与算法作曲、声音空间观念与3D音响技术、电子手段辅助的音乐分析等。培养硕士及博士电子音乐方向专业人才。
Several IRCAM experts will participate to this event (including IRCAM director, Frank Madlener) / 多位IRCAM专家将参与此次论坛(包括IRCAM总监,Frank Madlener先生)

©Sébastien Calvet
Early bird: May 13th - September 22nd
Late register: October 1st - 31st                                    

EUROS

CNY

Full Price

全价票(含早鸟票)

Early bird: 100€

Late register: 150€

Early bird: 783,75 ¥

Late register: 1176 ¥

Students

学生票

Early bird: 50€

Late register: 80€

Early bird: 391,88¥

Late register:

 

627¥

Forum Members (Premium & Institutional):

会员票

Early bird: 60€

Late register: 80€

Early bird: 470,25¥

Late register: 627¥

Shanghai Conservatory members

上海音乐学院师生

Free

Free
会议注册请前往IRCAM论坛官网
Organizers / 主办及协办单位