The Forum Workshops will take place this year on site and online!

Don't miss this annual event!
An overview of the pre-program
Presentation of new technologies developed at Ircam by researchers and developers, artists in residence, Forum partners, including news from Partiels, Asap, OpenMusic, Spat, MuBu, DYCI2, Max.
And also :
March 22: Meet the Forum an afternoon of discovery of Ircam's software open to all with mandatory registration
March 22: Fast Forward an evening for sound designers who work for the cinema with compulsory registration
And many other new events and convivial moments...
Register to receive the program
The CNM will be present throughout the Workshops with a permanent innovation advisory service.
The Forum Workshops are supported by the CNM (Centre National de la Musique)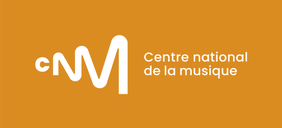 And by ALEA