Viewing posts by Paola Palumbo
Posted by: Paola Palumbo 5 months, 3 weeks ago
Created in 2010 by the Consulate General of France in Atlanta and Georgia Tech, France-Atlanta is a series of events centered on innovation and designed to foster cooperation between France and the U.S. Southeast.
Posted by: Paola Palumbo 6 months, 3 weeks ago
Spatialization, Orchestration, Perception 
IRCAM Forum Hors Les Murs, Montreal, April 2–5, 2020

Posted by: Paola Palumbo 9 months, 1 week ago


Friday Evening : Concerts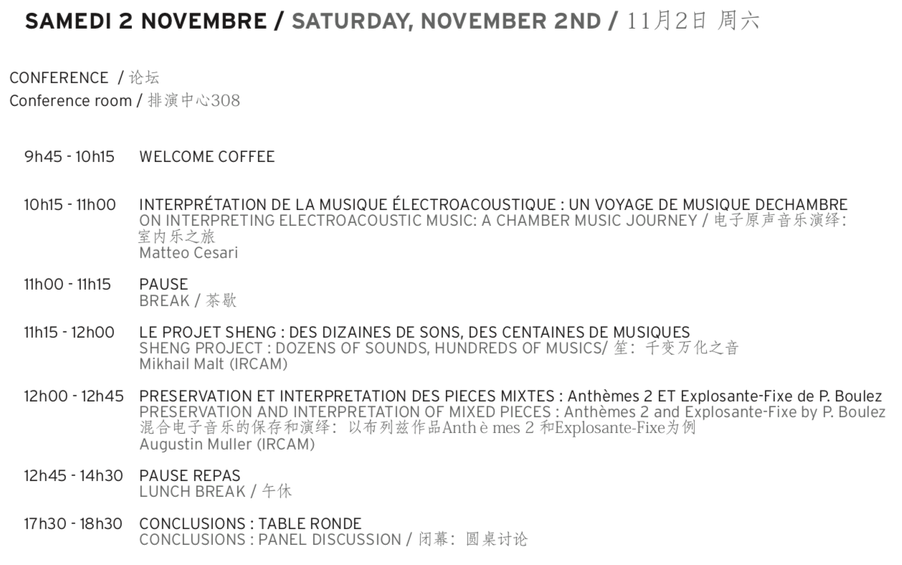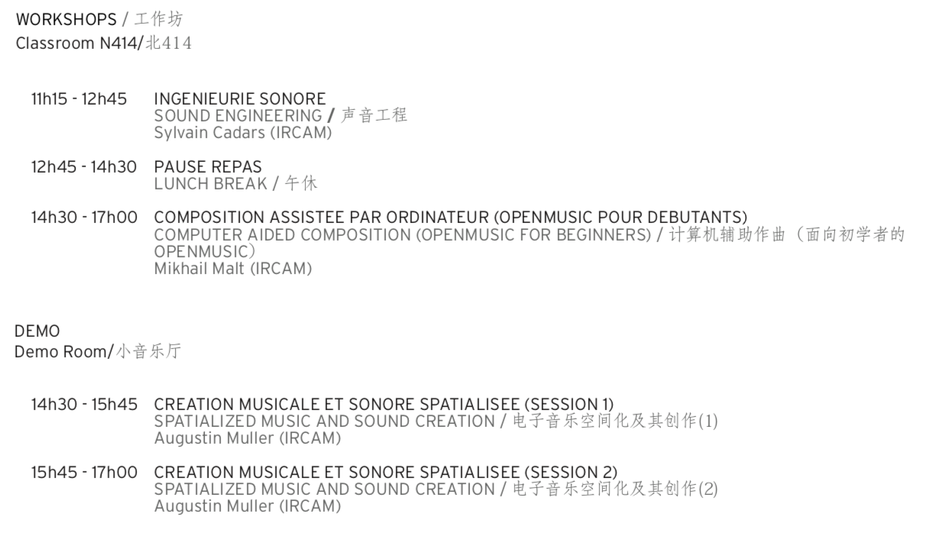 Posted by: Paola Palumbo 9 months, 2 weeks ago
Ircam Forum Workshops Paris 4-6 March 2020

We welcome proposals for presentations and demos during the IRCAM Forum workshops in Paris, March, 4-6 2020.
This IRCAM Forum is an international meeting for the community of sound and music technologies experts. This event is organized once a year in Paris and once a year in a city in the world
Posted by: Paola Palumbo 10 months, 2 weeks ago
Posted by: Paola Palumbo 1 year, 1 month ago
This year, from March 26-29, we've welcomed 300 participants from 15 countries.Mexico, Brazil, USA, Denmark, England, Sweden, Germany, Switzerland, Italy, Spain, Taiwan, New Zealand, France, Russia, Turkey, South Korea…) including hundreds of students and young designers. They had the chance to attend 50 presentations, 11 hands-on workshops. - 

Check the schedule

.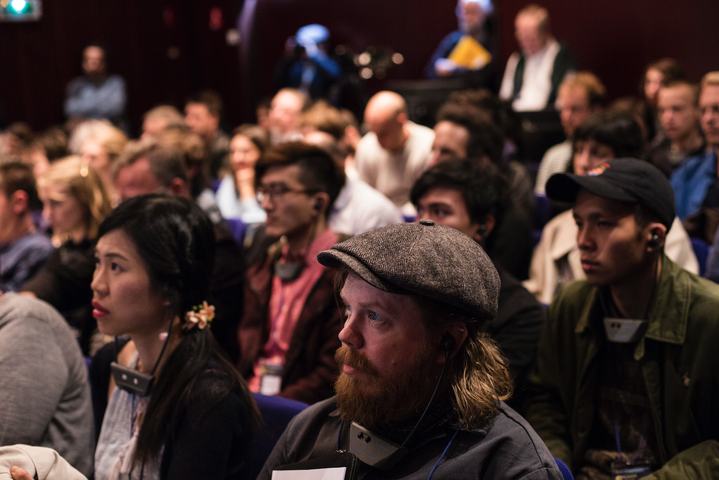 Many presentations from Ircam's R&D teams, artists in residence and forum members grouped in sessions about mixed reality, collective interaction, 3D audio, algorithmic composition, improvisation and live electronics, gestures and new instruments. Conferences videos are now available via Ressources de l'Ircam -  View photos.

The electro concert, IRCAM Live, held during the Forum Workshop welcomed 343 people. https://medias.ircam.fr/embed/media/x671af9
Posted by: Paola Palumbo 1 year, 2 months ago